Signs of Victory for Tri-C Deaf Interpretive Services Grad
Rachel Grabisna wins Medina County Fair talent show while signing song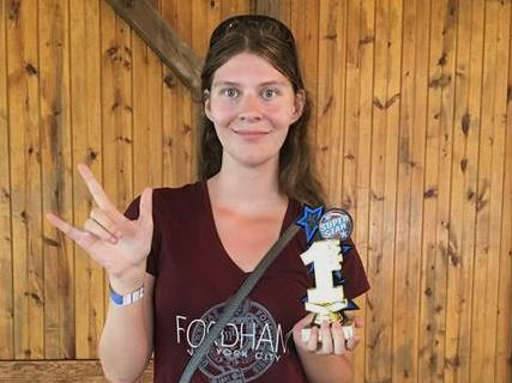 Rachel Grabisna left the Medina County Fair with a trophy after flashing signs of the talent she honed earning a degree at Cuyahoga Community College (Tri-C®).
She won the fair's talent show while using sign language to perform the song "This Is Me" from the 2017 film The Greatest Showman. Grabisna graduated from Tri-C in May with an Associate of Applied Science degree in deaf interpretive services.
The Gazette newspaper described her award-winning act as "unlike anything from the usual song and dance."
Grabisna told Gazette reporter Christine Jenkinson that she began teaching herself sign language while in elementary school. As a baby, she said she learned to sign "I love you" from her father.
The North Royalton resident plans to attend Kent State University in the fall to become an interpreter.
August 02, 2019
John Horton, 216-987-4281 john.horton@tri-c.edu