Seeds of Success
Incoming Tri-C freshman and green industry entrepreneur profiled by national magazine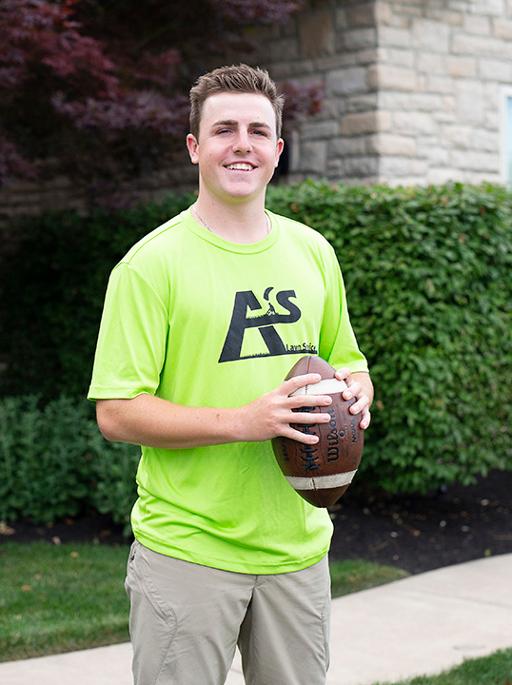 Andrew Ellis started his landscaping business, A's Lawn Service, in 2014. It was an idea born of necessity, as the Medina teen's football practice schedule prevented him from pursuing a typical afterschool job.
"My dad had a good lawn mower, and we had neighbors who were willing to pay me to do it," Ellis told Irrigation & Green Industry magazine. "I figured, 'Why not?'"
The 18-year-old was recently profiled by the national trade publication in a feature on young entrepreneurs in the green industry. The story appears in the magazine's August edition.
While researching colleges, Ellis learned about Tri-C's award-winning Plant Science and Landscape Technology program at Eastern Campus. The program's reputation, coupled with its proximity to home, made it a logical choice.
Ellis will begin classes at Tri-C this fall and plans to provide uninterrupted service to all 53 of his regular clients as he completes his associate degree. A bachelor's degree in business is next on Ellis' list, followed by finding a storage and workshop space for his growing business.
August 29, 2018
Beth Cieslik, 216-987-4538 beth.cieslik@tri-c.edu