Season Preview: Tri-C XC Sets Sights on Nationals
Team looks to qualify for the NJCAA Championships for the 19th consecutive season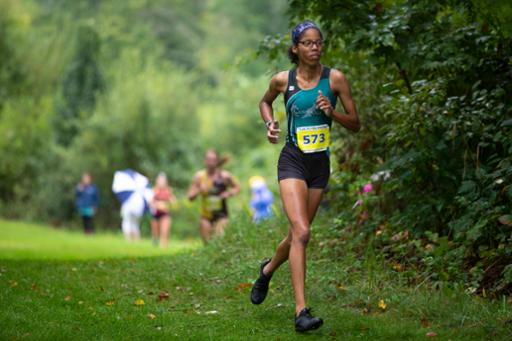 The women's cross country team at Cuyahoga Community College (Tri-C®) ran their way into the national rankings last year, capping the season with a 29th place finish at the championship race.
In other words, a down year for a program that consistently finds itself at the front of the pack in the NJCAA.
The Triceratops return for 2019 looking to qualify for nationals for the 19th consecutive season. A returning duo and a promising group of freshman runners has head coach Don Cox ready to book tickets to New Mexico for the championships.
"I see a lot of potential on this team," Cox said. "There's talent and a willingness to work. Put those together and you usually get something special."
Tri-C is led by sophomores Hope Brown of Middleburg Heights and Hannah Heath of Sullivan. Cox said the pair paced the team in 2018 and provide the Triceratops a solid one-two punch at the starting line.
First-year runners include Claudia Mendek, a one-time high school state qualifier from North Royalton; and Hailey Vitolo, an all-conference honoree and regional qualifier while running at Perry High School.
Freshmen Katie Williams of Massilon; Kristen van't Veer of Ashtabula; Juliet Rayer of North Royalton; Samantha Agresta of Middleburg Heights and Dana Miller of Brook Park add depth to the lineup.
Sophomore Sarah Shahan of Middlefield, a sprinter on Tri-C's track team, adds some college-level competitive experience to the roster.
The team opens the season Aug. 31 at the Daniel Walker Invitational near Buffalo, New York. The NJCAA Region XII Championship is scheduled for Oct. 26. The national meet will take place Nov. 9. Visit www.tri-c.edu/athletics for a full team schedule.
August 22, 2019
John Horton, 216-987-4281 john.horton@tri-c.edu