Scholarships Lead to Tri-C Degree and 'Growing' Career Prospects
Commencement speaker Kasandra Hernandez graduates from Plant Science program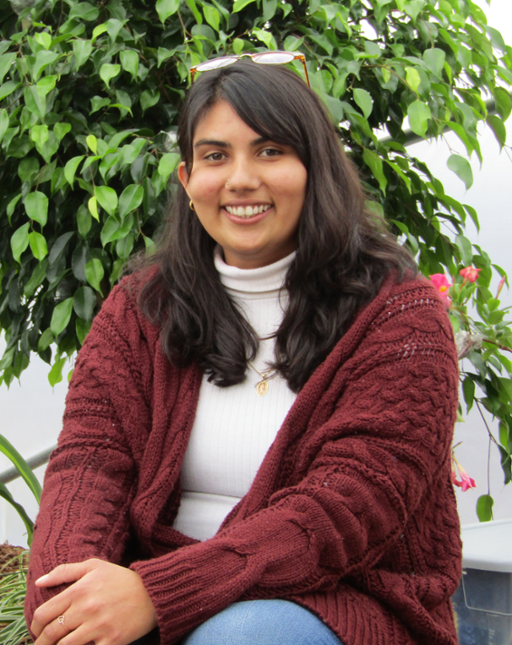 A colorful array of scholarship announcements speckle the message board posted for students in the Plant Science and Landscape Technology program at Cuyahoga Community College (Tri-C®).
Kasandra Hernandez always noticed the fliers as she walked by on her way to class. Finally, after a year, she "found the gung-ho" to apply.
The scholarships that followed paid for her college education.
Hernandez graduates from Tri-C this month with an Associate of Applied Science degree and professional certificates in landscape horticulture and landscape contracting. She leaves the College with a flawless 4.0 GPA.
Along the way, she won scholarships from the Irrigation Foundation, the Ohio Landscape Association, the Ohio Nursery and Landscape Association, Proven Winners, STIHL and the Tree Research and Education Endowment (TREE) Fund, among others.
The 24-year-old also received a Presidential Scholarship and KeyBank Hispanic Scholarship through the Cuyahoga Community College Foundation.
"These scholarships have meant so much," Hernandez said. "For someone to see potential in me … that's just an incredible feeling. You work harder knowing that people believe in your abilities."
Hernandez enrolled at Tri-C in 2016, two years after graduating near the top of her class at Green High School near Akron. A debilitating illness that required surgery created the gap in her studies.
Her long recovery led Hernandez to Tri-C's Eastern Campus in Highland Hills, where she could start taking classes a short drive from home.
An opportunity to shadow a horticulture class at the campus introduced her to the College's Plant Science and Landscape Technology program. The field meshed her interest in science with a love of being outdoors.
She immediately excelled in the nationally recognized program. Her success in the classroom brought get-your-hands-dirty internships with Willoway Nurseries in Avon and Hemlock Landscapes in Geauga County.
One of her instructors, Anna De Toro, then pointed her toward an opportunity with the research division of Davey. She currently works as a lab assistant for the Kent-based tree company.
"Tri-C has done wonders for me," Hernandez said. "People at the College always pushed me to be better. I knew I had their support."
Hernandez will share her Tri-C story from the stage tonight at the College's Fall Commencement, where she will serve as student speaker. Classmates selected her for the honor.
Following graduation, she intends to continue her studies at The Ohio State University to pursue a bachelor's degree in sustainable plant systems with an emphasis in horticulture. Hernandez earned enough in scholarships to cover her first year at OSU.
Cuyahoga Community College will celebrate the academic achievements of nearly 1,800 graduates on Dec. 17 at Fall Commencement. Check our News and Events page in the days leading up to the ceremony as we highlight members of the Class of 2019.
December 17, 2019
John Horton, 216-987-4281 john.horton@tri-c.edu