Ryan Jasany Makes a Change for the Better
After struggling to find the right career path, Parma resident turns to Tri-C IT program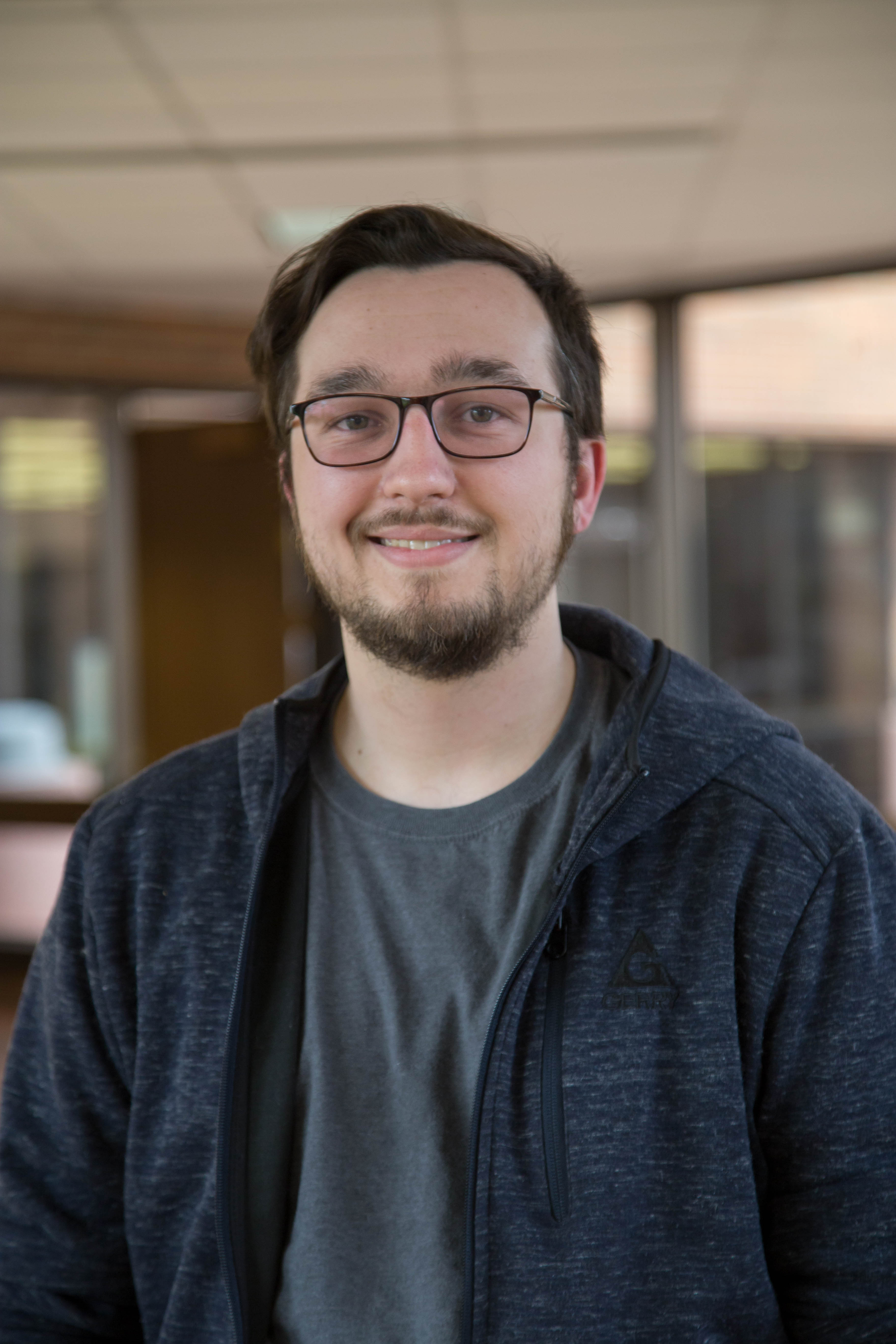 Two years ago, Ryan Jasany held a newly minted education degree from Bowling Green State University. He worked in the field. He had a future in his sights.
The trouble was, Jasany didn't really like the future he saw. The longer he worked in education, the more he became convinced it just wasn't for him. His older brother's career seemed much more interesting.
"I saw him working in IT; he liked what he was doing and it seemed like a good career to get into," Jasany said.
Jasany had previously taken classes at Cuyahoga Community College and knew the College had an IT program. In the fall of 2016, he decided to dip his toe in the pool and register for a few IT courses. It didn't take long for him to get hooked.
This month, he graduates from Tri-C with an Associate of Applied Business in IT Programming and Development. He will also receive a pair of certificates in mobile app development and web application development.
"After those first few classes, I knew I wanted to make a career of it," he said. "I loved the problem-solving aspect of it. It didn't feel like work, it felt like solving a puzzle."
But Tri-C did more than open Jasany's eyes to the world of IT. His professors and staff in the Career Center prepared him to find work in the industry.
"The professors challenge you, but they are also there to help you," Jasany said. "One of my professors stayed after class with me for an hour as I was getting ready to apply for an internship. He answered my questions and explained what to expect during the interview. It's very helpful to have someone willing to coach you like that."
The Career Center assisted Jasany in developing his resume-writing and interviewing skills and connected him with networking events and career fairs. After nearly a year, the hard work paid off — Jasany secured an internship with MTD Products in Valley City, where he worked from May to November 2017.
Jasany, now 23, left MTD to take a full-time position with Inforce Technologies in Cleveland, where he presently works.
"Tri-C helped me get my current job as well," he said. "My class took a bus trip last year to several IT companies, including Inforce. Through that, I got to meet some developers and make some connections. When I applied for my job here, I already knew some people, and it made the process a lot smoother."
In the span of just two years, Jasany went from searching to successful — and he credits Tri-C for giving him the support to make it all happen.
"It's not just the professors and the staff that helped me," he said. "It's the environment Tri-C provides. I was surrounded by so many people who were in a similar situation to mine, interested in IT and trying to make it into a new career. It was like a big support group, and it showed me that I could do this. I was able to push myself forward."
Cuyahoga Community College will celebrate the academic achievements of more than 3,000 graduates on May 17 at Spring Commencement. Check our News and Events page throughout the month as we highlight members of the Class of 2018.
May 15, 2018
Erik Cassano, 216-987-3577 erik.cassano@tri-c.edu