Royalty: Tri-C Student Wins Music Video Award
Dana Burtin, aka LyricalGenes, honored at Miami 4 Social Change Youth Film Festival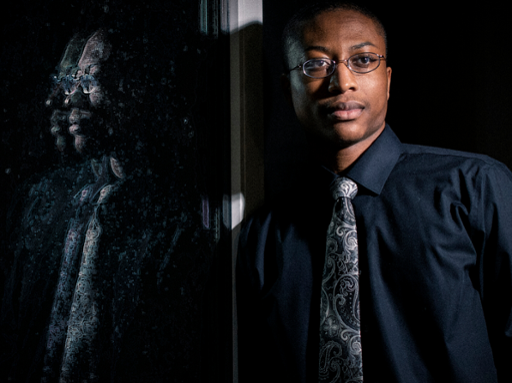 An aspiring rapper and music producer studying at Cuyahoga Community College (Tri-C®) won the Best Music Video Award at the fifth annual Miami 4 Social Change Youth Film Festival. 
Dana Burtin — who performs under the name LyricalGenes — claimed the honor for the video created for his song "Royalty." The video was filmed at Metropolitan Campus in Cleveland and includes an appearance from Tri-C's triceratops mascot, Stomp. 
Click here to view the award-winning video, produced after Burtin won a rap competition at the 2019 Hip-Hop Homecoming at Metro Campus. 
The Miami 4 Social Change Youth Film Festival is billed as a "media empowerment" platform to elevate the voices of today's youth through film. It is designed to inspire young people to create change using the art of cinema and filmmaking. 
Burtin, of South Euclid, expects to earn his Associate of Arts degrees from Tri-C in December. 
The 19-year-old is the owner and CEO of Boyz II Business Entertainment. Burtin launched the independent record label in October to distribute his music and encourage the work of other artists.
August 18, 2020
John Horton, 216-987-4281 john.horton@tri-c.edu