Roots of Success: Tri-C Horiculture Student Wins TREE Fund Scholarship
Layla Lang becomes College's third student honored by national organization in the past three years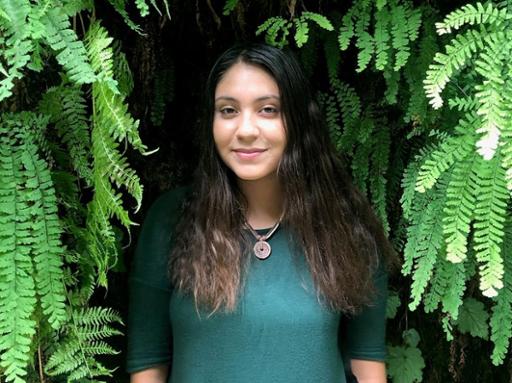 The Tree Research and Education Endowment (TREE) Fund is contributing to the academic growth of Cuyahoga Community College (Tri-C®) horticulture student Layla Lang.
The TREE Fund recently awarded Lang a $5,000 scholarship to continue her studies in the College's Plant Science and Landscape Technology program at Eastern Campus. She received the nonprofit organization's Bonnie Appleton Memorial Scholarship.
The Olmsted Township resident is in her second year at Tri-C. She expects to graduate from the College next spring and then transfer to Purdue University to study soil science.
Lang became interested in horticulture in high school while working at Schuster's Westview Gardens in Olmsted Falls. Her love of the profession led to Tri-C's nationally recognized program to build a career.
She's spending this summer building her skills at Casa Verde Growers in Columbia Station, where she secured an internship through the College.
Lang is the third Tri-C horticulture in three years to earn a TREE Fund scholarship. Brady Dauber received the Horace M. Thayer Scholarship in 2018 while Kasandra Hernandez won the Robert Felix Memorial Scholarship in 2019.
June 17, 2020
John Horton, 216-987-4281 john.horton@tri-c.edu