Respiratory Care Program Honored
Award from accreditation commission recognizes professional achievement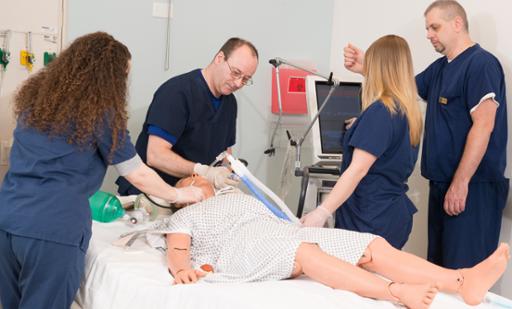 Cuyahoga Community College (Tri-C®) stands among a select group of institutions honored with a Distinguished RRT Credentialing Success Award from the Commission on Accreditation for Respiratory Care (CoARC).
The award is presented as part of the accreditation commission's efforts to recognize professional achievement and a program's success in inspiring graduates to achieve academic and professional aspirations.
In selecting Tri-C's Respiratory Care program for the honor, CoARC used objective criteria based on key accreditation metrics. The program is accredited by CoARC through 2025.
Tri-C's Respiratory Care program prepares students to assess and care for patients facing cardiopulmonary issues. The College has clinical partnerships with the Cleveland Clinic, The MetroHealth System, University Hospitals and other health care providers.
The College ranks first in Ohio in the number of associate degrees awarded in health professions. Tri-C offers more than 30 health career programs.
CoARC will present Tri-C with the Distinguished RRT Credentialing Success Award on Tuesday, July 17, during a reception at the American Association for Respiratory Care's Summer Forum in San Antonio, Texas.
July 16, 2018
John Horton, 216-987-4281 john.horton@tri-c.edu