Reparations: A Necessary Step Toward Racial Reconciliation?
National speaker David Ragland headlines Sept. 30 virtual discussion at Tri-C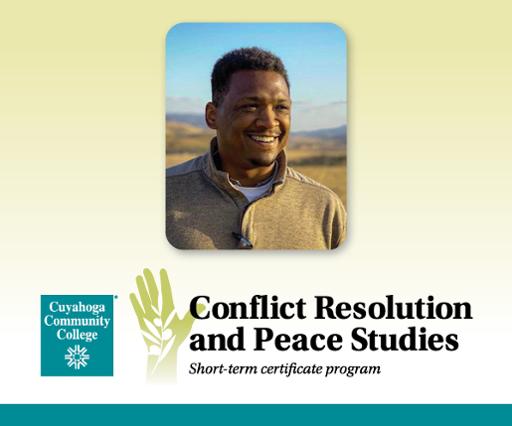 Consider how reparations could promote racial reconciliation, healing and justice in the United States during an upcoming virtual program hosted by Cuyahoga Community College (Tri-C®). 
The free online program — "Reparations: A Political, Social and Moral Intervention" — begins at 6 p.m. Wednesday, Sept. 30. It is part of a celebration marking the 10th anniversary of Tri-C's Conflict Resolution and Peace Studies program. 
The discussion will be led by David Ragland, an educator and advocate for human rights and racial justice. He is the co-executive director and co-founder of the Truth Telling Project, which works to help people understand deep-seated racism. 
His presentation will look at how the nation must address the harms of its past in order to reach racial reconciliation and move forward. Education and discussion, he says, are key to transforming conflict into peace. 
Ragland will talk about what reparations might look like in the modern era. According to the United Nations, it involves five elements: restitution, rehabilitation, compensation, satisfaction and guarantees of non-repetition. 
Visit tri-c.edu/reparations to register for the online conversation. 
The event celebrates a decade of difference-making for Tri-C's Conflict Resolution and Peace Studies program. The certificate program works to build leaders equipped with the knowledge and skills to create harmonious relationships across communities.
This anniversary event is being held in partnership with the College's Carol S. Franklin Social Science Speaker Series, which provides a forum to enhance awareness of current events and issues relevant to the community.
September 15, 2020
John Horton, 216-987-4281 john.horton@tri-c.edu