Redefining Access at Tri-C
Provost Karen Miller shares College plan in essay for the League for Innovation in the Community College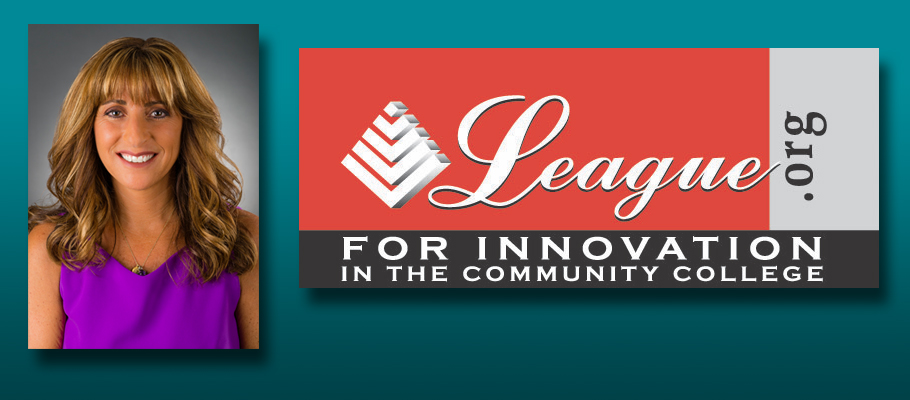 The League for Innovation in the Community College is an international nonprofit organization dedicated to catalyzing the community college movement. To share best practices, it often asks community college leaders to offer examples from their institutions.
The organization recently published an essay from Cuyahoga Community College (Tri-C®) Provost Karen Miller that outlines a unique project underway at Tri-C to expand access to higher education.
Here is her "Project Highlight" essay:
Community colleges have, since their inception, been an integral part of the local communities they serve. U.S. community colleges have not only provided open access education to millions of individuals over the years, but have become economic, educational, and cultural drivers in communities throughout the country.
In contrast to four-year colleges and universities, community colleges are exceptionally responsive to economic and social changes in their communities, as well as to higher education trends and issues in general. Community colleges identify underserved populations in their service areas and design programs to meet their specific needs and to transition them into college or workforce programs. Cuyahoga Community College (Tri-C®) has always taken the traditional open access to education mission seriously and the College's drive to realize this mission to its fullest is more timely than ever.
Community colleges continually look for new ways to increase engagement with their communities and local organizations to more effectively serve potential students, from first contact or point of access through completion. With high school populations declining nationally and the population of Tri-C's local region projected to continue to decrease, Tri-C understands the necessity of creating more intentional and collaborative approaches to connecting potential students with its four campuses, Corporate Colleges and other offsite locations.
Cuyahoga Community College serves over 55,000 students annually and offers over 200 degree and certificate options. Additionally, Tri-C has created over 1,100 local area employer partnerships that provide the College with curriculum and workforce guidance; options for student experiential learning; and financial support for college events, scholarships, and activities. While Tri-C's community connections are ingrained in the education and workforce sectors of Northeast Ohio, for someone interested in enrolling in a credit or noncredit program, participating in one of its many community-based programs, or creating an innovative partnership with Tri-C, the College's size and complexity can often make it difficult to know who to contact, where to gain information, and how to make it happen seamlessly. More importantly, identifying and following each potential student or contact from start to finish is happening for many students, but is not yet at scale for all.
Six Dimensions of Access
To strengthen Tri-C's existing community partnerships and to create an intentional collegewide approach to supporting new students while expanding opportunities for community engagement, the College is building on success while refocusing on a new definition of access; not just as part of its mission, but as an integral part of the College's role in supporting the American dream. In doing so, Tri-C has expanded the traditional community college concept of access to reflect six dimensions: connect, convert, entry, learn, retain, and complete.
Connect: This dimension is centered on connecting with potential students and community members, telling the Tri-C story and identifying the unique reason that each potential student connects with the College.
Convert: This dimension is focused on improving engagement with prospective students from first contact; connecting them with the right resources and people to assist them through college processes, such as application and registration; and helping enrolled students find the right student experience at the College.
Enter: This dimension is about reshaping the admissions and registration processes and infrastructure to support students through their entire journey. This dimension will involve examining policies and practices to eliminate unnecessary barriers for students and reimagining processes to improve the student experience, whether they be institutional, cultural or financial.
Learn: This dimension ensures that Tri-C students have a positive, rigorous, high-quality and successful academic experience in and out of the classroom.
Retain: Persistence is part of the access mission; failing to create support mechanisms to help students stay enrolled breaks the promise of access to education. This dimension is about ensuring that we fulfill our mission by providing support and removing barriers for students throughout their education experience.
Complete: This dimension involves finding ways to support students to finish what they start and achieve their academic goals by earning a degree or workforce credential and/or transferring to a four-year institution.
These six dimensions of access provide an innovative new way for Tri-C to onboard potential students; connect students with the already established infrastructure around success and completion; and reshape the conversation not just around strategic enrollment, but around strategic access.
Efforts to Improve Access
Since developing and launching this new access plan, much work has taken place. Using the principle of appreciative inquiry, Tri-C held several collegewide access events where staff, faculty and students came together to brainstorm how the College can improve in each of the six dimensions. Subsequently, under the leadership of a newly established collegewide Access Committee, Tri-C began to work on how existing processes and policies could be reimagined to enhance each of the dimensions.
Concrete work has also taken place throughout the College and the local community. For example, Tri-C created access teams on each of its four campuses to field inquiries from prospective students and community members and to provide direct contact and outreach to guide enrollment decisions in a more intentional way.
The Access Committee is also launching an effort to make every Tri-C employee and staff member an Access Champion. Through the use of a newly designed app, which every employee will have on their smartphone, as well as a virtual toolkit, Access Champions will engage with prospective students in the community. With technology at their fingertips, these champions will connect prospective students with the College for follow up by an appropriate team member. Access Champion training is scheduled to launch for all employees during the fall 2019 semester.
The College is also expanding its reach into the community through the creation of Access Centers, which are expected to open in fall 2019. Access Centers will be one way that Tri-C intentionally partners with the community to have a physical presence in nonprofits, community centers and faith-based organizations. Tri-C Access Centers will create new pipelines for potential students and community partners by housing Tri-C staff at remote locations at designated times, while tailoring offsite programs and services to the various populations served.
As noted above, Tri-C began to look at procedures and policies to ensure that they encourage access instead of serving as a barrier or roadblock to education. For example, the College recently revised its guest or transient student policy, making it easier for students enrolled in other institutions of higher education to take summer classes at Tri-C and successfully transfer coursework back to their home college. Tri-C streamlined approvals and prerequisite checking and moved from a paper to an electronic process, eliminating unnecessary wait times for students to access registration.
While the College has begun to focus on this broadened definition of access, Tri-C realizes this is just the beginning of an improved administrative infrastructure that allows for a more coordinated approach. The continuing goals of this work around the six dimensions of access include the following:
Increasing community awareness and connectivity to the College and its programs and offerings;
Creating an intentional case management approach to support prospective students and community partners;
Increasing the College's conversion rates for new students;
Creating and solidifying pipelines between Tri-C's early college and community programs to college credit and workforce programs;
Expanding and supporting community partnerships that impact both Tri-C students and the surrounding region;
Improving academic support and resources;
Removing barriers that prevent students from matriculating; and
Improving retention and completion.
Cuyahoga Community College is proud of its long history of providing high-quality, accessible and affordable educational opportunities and services to its community, and its focus on this mission has resulted in several notable achievements and recognitions.
Tri-C was one of 30 community colleges selected to participate in American Association of Community Colleges' Pathways Project and was recently recognized for this work by the Community College Research Center as the College has continued to reshape the student experience.
Tri-C increased its IPEDS graduation rate from 4 percent for our 2011 graduating class to 19 percent for our 2018 class, while granting a record number of certificates and degrees this past year.
Tri-C was one of only 11 community colleges to earn Achieving the Dream Leader College of Distinction status for achieving higher student outcomes.
Tri-C is excited to continue its tradition of excellence through increasing student success, partnering with employers to expand workforce options, and making improved connections to its community through an enhanced focus on access and its six dimensions to realize our mission more clearly than ever.
March 13, 2019
John Horton, 216-987-4281 john.horton@tri-c.edu