Quintin Dove Selected for NJCAA All-Star Game
Graduating men's basketball sophomore will represent Tri-C on Saturday in Las Vegas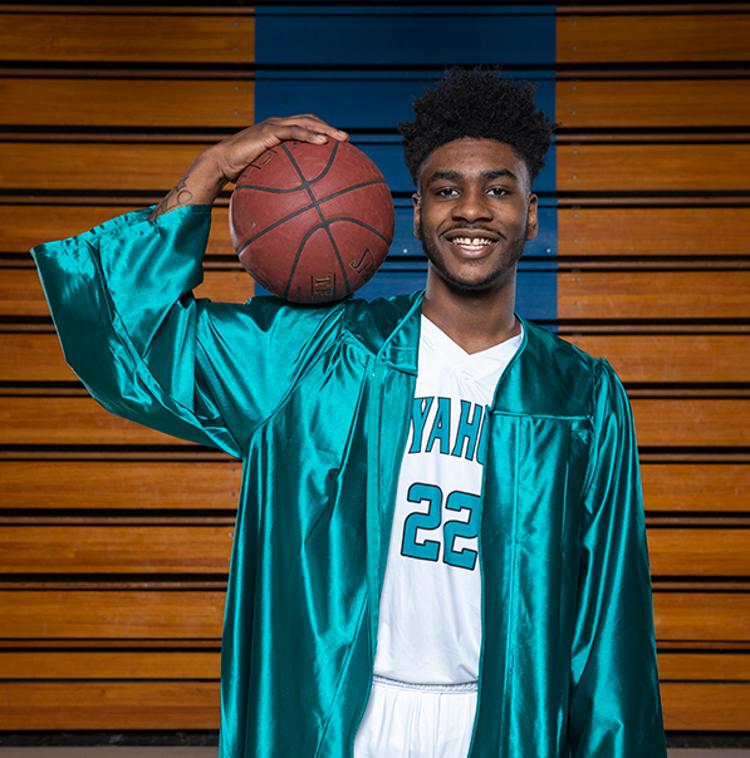 Quintin Dove will play for Cuyahoga Community College one final time on Saturday, when he takes the court at Orleans Arena in Paradise, Nevada for the 2018 NJCAA Men's Basketball Coaches All-Star Game.
It's the punctuation mark on a stellar 2017-2018 season for the graduating sophomore, who led the Challengers in scoring at 18.9 points per game and garnered top honors on both state and national levels.
Following the conclusion of the regular season, Dove received the Ohio Community College Athletic Conference (OCCAC) Player of the Year Award and was named an NJCAA Division II First-Team All-American.
Dove was part of a five-man sophomore class that compiled a 60-5 record in two years, including a berth in the NJCAA Division II National Championship Tournament this year. After graduating from Tri-C, Dove will attend the University of Tennessee at Martin, where he will suit up for the Skyhawks next season.
A total of 24 players from around the country were selected to participate in the all-star game — 12 from Division I and six each from Divisions II and III. The Division II/III team will be co-coached by Steve Christiansen, who led Triton College to this year's Division II national championship, and Nassau Community College's A.J. Wynder.
May 14, 2018
Erik Cassano, 216-987-3577 or erik.cassano@tri-c.edu