Proposed Cleveland Scholar House Would Benefit Tri-C Students
Project seeks to provide affordable housing and services to single parents attending college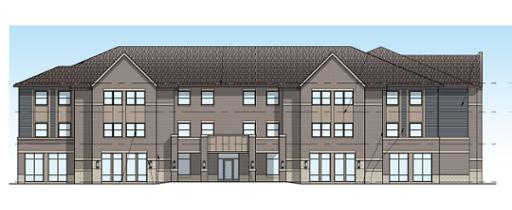 A proposed apartment project near the Metropolitan Campus of Cuyahoga Community College (Tri-C®) aims to break the "cycle of poverty" by providing affordable housing and services to college students with young children.
Tri-C is among a group of community partners working on Cleveland Scholar House, a first-of-its-kind project for Northeast Ohio. The concept is modeled after successful initiatives that launched in Kentucky before spreading north to Cincinnati and Columbus.
A story in the June 15 issue of Crain's Cleveland Business details ongoing efforts to bring the project to a site along Community College Avenue. CHN Housing Partners began exploring the project in 2017 with organizations such as United Way of Greater Cleveland.
Other core partners include Tri-C, Cleveland State University, Cuyahoga Metropolitan Housing Authority and the Council for Economic Opportunities in Greater Cleveland.
Scholar houses typically attract single mothers in their late 20s or early 30s, with one or two children. They are built within walking distance of college campuses and offer services such as child care, financial literacy and other life-skills training.
The Cleveland Scholar House would feature 40 apartment units located near Tri-C and Cleveland State. Partners in the project would bring their programs to residents.
"I think part of [the project's] importance is, frankly, the model," Tri-C's Michael Schoop told Crain's reporter Michelle Jarboe. "The model of support for students, but also the model of collaboration.
"Just think about how this changes a community and connects people in that community … It's more the ripple effect than just the direct service, although it's really important not to discount the significance of having somebody in your family complete a college degree."
Schoop — who is the College's vice president for evidence, inquiry and retention — said the majority of Tri-C's students are female, with 40% being single parents.
CHN is seeking state tax credits to help finance the $11.8 million project. Competition for the credits is fierce. The project has applied for the funding twice with the Ohio Housing Finance Agency. A third request is expected to be submitted next year.
In the meantime, the group is meeting and searching for other funding. The hope is to begin the project by spring 2022. Click here to read the article in Crain's. (A subscription is required.)
June 15, 2020
John Horton, 216-987-4281 john.horton@tri-c.edu