Proposal Calls for Tri-C to Lead Countywide Police Training Program
Plan initiated after death of George Floyd could reach 4,700 full-time officers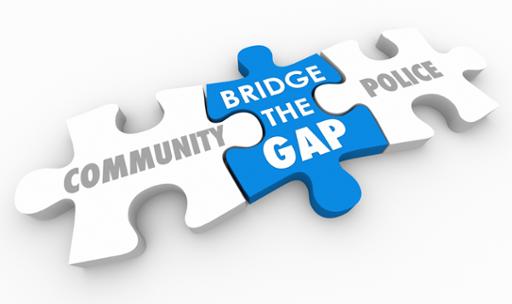 A training proposal focused on de-escalation techniques, bias-free policing and building community trust could soon bring thousands of Cuyahoga County law enforcement officers to Cuyahoga Community College (Tri-C®). 
Preliminary plans for the training were presented this week to the Cuyahoga County Council's Public Safety Committee. County Councilman Michael Gallagher initiated conversations with Tri-C about the project. 
The idea is for the county to fund training 4,700 full-time law enforcement officers in Cuyahoga departments before the end of 2021. The plan has received support from officials, but no formal proposal has been introduced. 
A story posted on cleveland.com quoted Council President Dan Brady as saying he is "enthusiastically looking forward to being part of an effort to help train our officers in a way that's consistent and contemporary." 
The plan grew from discussions about police reform following the May death of George Floyd as he was being detained by Minneapolis police. The incident sparked protests across the nation, including in Cleveland. 
The training program developed by Tri-C's Public Safety Center of Excellence would take place both virtually and at Simulated Scenario Village at Western Campus in Parma. 
According to the story by cleveland.com reporter Courtney Astolfi, training would include:
De-escalation tactics police can use to deal with people in crisis, and how race and trauma can impact police interactions with people in crisis
The role of law enforcement during mass gatherings and riots, including First Amendment rights of protesters and the media
The concept of "hypervigilance" and its long-term effects on police officers that can result in a "warrior" mentality, as opposed to a "guardian" mentality
Biased policing concepts, including how biases can hinder successful police work
Community-oriented policing, and how officers can foster trust and better relations within the community to decrease crime.
Clayton Harris, dean of Tri-C's public safety program, said the College is committed to serving the county and bringing this critical training to the local law enforcement community.
July 15, 2020
John Horton, 216-987-4281 john.horton@tri-c.edu