Properties Magazine Spotlights Metro Campus Renovations
October issue includes stories on rebuild of Metropolitan Campus Center and renovated plaza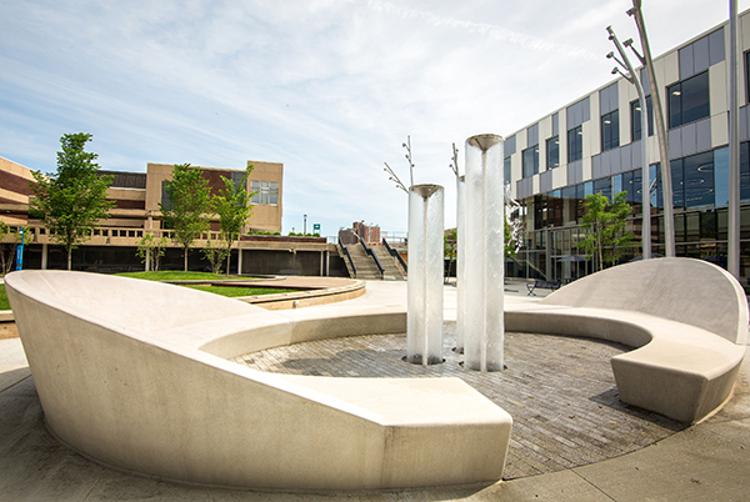 The new look of Cuyahoga Community College's Metropolitan Campus continues to attract attention from throughout the region.

Most recently, Properties magazine highlighted the Metro Campus Center and adjoining plaza in a pair of stories for its October issue.

Properties called the Campus Center a "showpiece among lush greenery," noting that the building was redesigned to "connect and activate." The structure provides a centerpiece for the campus with classrooms, a food court, meeting and banquet rooms and numerous informal congregation spaces absent from its previous incarnation.

The plaza's new look aims to better integrate it into the campus, providing an outdoor congregation space and increased aesthetic appeal. The plaza makes use of curved paths, greenery, fountains and benches to create a welcoming environment, in contrast to the concrete slabs and hard angles that existed pre-renovation.

The new Campus Center has been in operation since the start of spring semester 2019. The center and plaza were formally dedicated this past spring.
October 22, 2019
Erik Cassano, 216-987-3577 or erik.cassano@tri-c.edu