Positive Steps
Cleveland.com column by Tri-C's Sarah Hastings highlights College efforts to create inclusive environment for LGBTQ+ community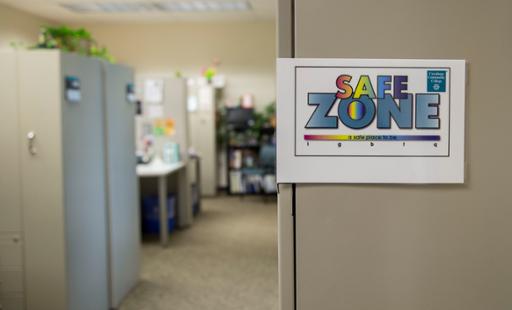 Cuyahoga Community College (Tri-C®) recently became the only community college in Ohio to complete and publicly share the Campus Pride Index, a national benchmarking tool to objectively self-evaluate and set goals for inclusion effort improvement.
That is one of many examples of how Tri-C is proactively working to create an inclusive campus environment for the LGBTQ+ community.
Tri-C English lecturer Sarah Hastings recently wrote a guest column for cleveland.com outlining College efforts to help LGBTQ+ individuals feel safe, valued and welcome. It will also appear in the Sept. 6 editions of Sun News.
Hastings is an officer on Tri-C's Sexual Orientation and Gender Equality (SOGE) Council and a Safe Zone facilitator. (A Safe Zone is a space in which everyone will be respected and heard, regardless of sexual orientation, gender identity or gender expression.)
In her column, Hastings advocates for each of us to take action to create a more welcoming world. "We must be aware of other people's realities in order to work toward full inclusion and equality," she wrote.
To learn more about LGBTQ+ programs at Tri-C, visit www.tri-c.edu/safezone.
September 04, 2018
John Horton, 216-987-4281 john.horton@tri-c.edu