Polish Heritage Exhibit Arrives in Cleveland Thanks to Tri-C Connection
Book by Professor Andrew Bajda led to 'Trail of Hope' coming to Northeast Ohio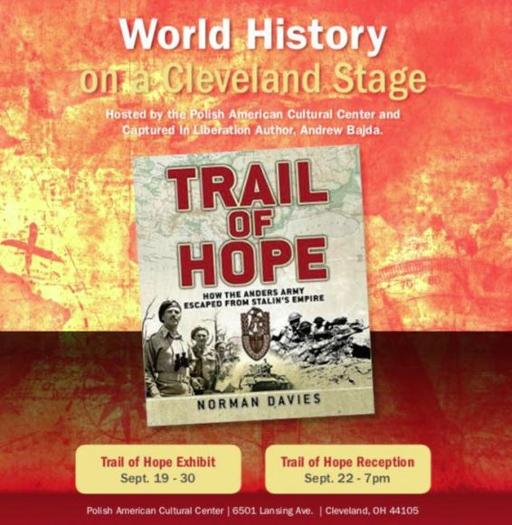 Cuyahoga Community College (Tri-C®) business professor Andrew Bajda helped bring history to Cleveland.
The Trail of Hope exhibit now on display at the Polish American Cultural Center in Slavic Village tells the story of Anders' Army, a force of Polish soldiers who battled the Nazis during World War II.
Bajda wrote a book last year chronicling the wartime journey of his father, Marian, as part of Anders' Army. Bajda's uncle, Stefan Bajda, also fought with the resistance movement.
The work — titled Captured in Liberation — led to an invitation for Bajda and his father to visit with the Polish ambassador in Washington, D.C. That meeting led to the exhibit coming to Northeast Ohio.
Cleveland is only the second city in the United States to host the exhibit. A front-page story in the Sept. 24 edition of The Plain Dealer highlighted the arrival of Trail of Hope.
Earlier this year, Bajda wrote a column for cleveland.com on the story behind the exhibit.
Trail of Hope will be on display through Sept. 30. Admission is free. The exhibit is open from 4-7 p.m. Monday through Friday; 2-7 p.m. Saturday; and 11 a.m. to 6 p.m. Sunday. The Polish American Cultural Center is located at 6501 Lansing Ave.
September 24, 2018
John Horton, 216-987-4281 john.horton@tri-c.edu