Partnership Brings Career Planning Opportunities to Maple Heights Residents
Program starting this fall unites Tri-C, Urban League of Greater Cleveland and Maple Heights city and schools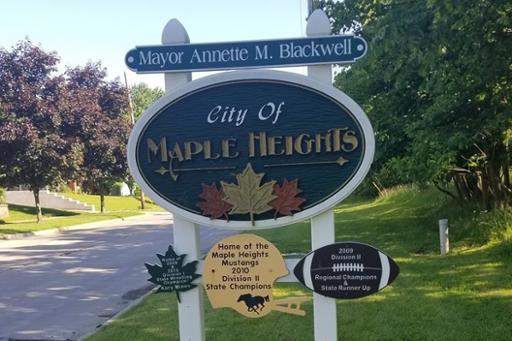 Academic and career guidance will be offered to Maple Heights residents over the next year through a pilot program between Cuyahoga Community College (Tri-C®) and community partners.
The program is designed to help residents in the city select a career path and find the training needed for employment in their chosen field. The goal is to connect people to jobs with family-sustaining wages and high growth potential.
The College is collaborating on the project with Maple Heights City Schools, the city of Maple Heights and the Urban League of Greater Cleveland.
"Education and workforce training opens the door to opportunity," said Alex Johnson, president of Tri-C. "The College is committed to meeting the community where they live to change lives and put a better future within reach."
The program's first session begins this fall at Maple Heights High School, with additional sessions later in the year. The plan is to enroll up to 20 adults in the inaugural course. The enrollment focus is on young parents and recent high school graduates.
"Our school district is deeply invested in not just the lifelong success of our students, but in the success of everyone in our community," said Charlie Keenan, superintendent of Maple Heights schools. "This partnership will create opportunities and pathways to success for everyone."
The course is being created by the College and the Urban League, which will collaborate to develop a curriculum that targets career exploration. Sessions will also cover basic skills needed to turn job training into job offers.
Upon completion of the course, graduates will have the opportunity to continue their education and training at Tri-C or through Urban League programs.
"There is an interconnectedness between education and workforce development," said Marsha Mockabee, president and CEO of the Urban League. "Our goal is to create permeable boundaries between these areas to empower the community and change lives."
The program reflects the College's commitment to partnerships and the values and mission of each organization. A signing ceremony to establish the program is set for 11 a.m. Saturday, Aug. 17, in the media center at Maple Heights High School.
Maple Heights Mayor Annette Blackwell views the program as a way to grow talent in the city.
"Our residents will be able to expand their career opportunities through this partnership, leading to better jobs with better pay," Blackwell said. "The success they find will help improve the quality of life in Maple Heights while strengthening households and the overall community."
August 16, 2019
John Horton, 216-987-4281 john.horton@tri-c.edu