Overcoming Adversity
Former foster youth Natasha Davis found support to succeed at Tri-C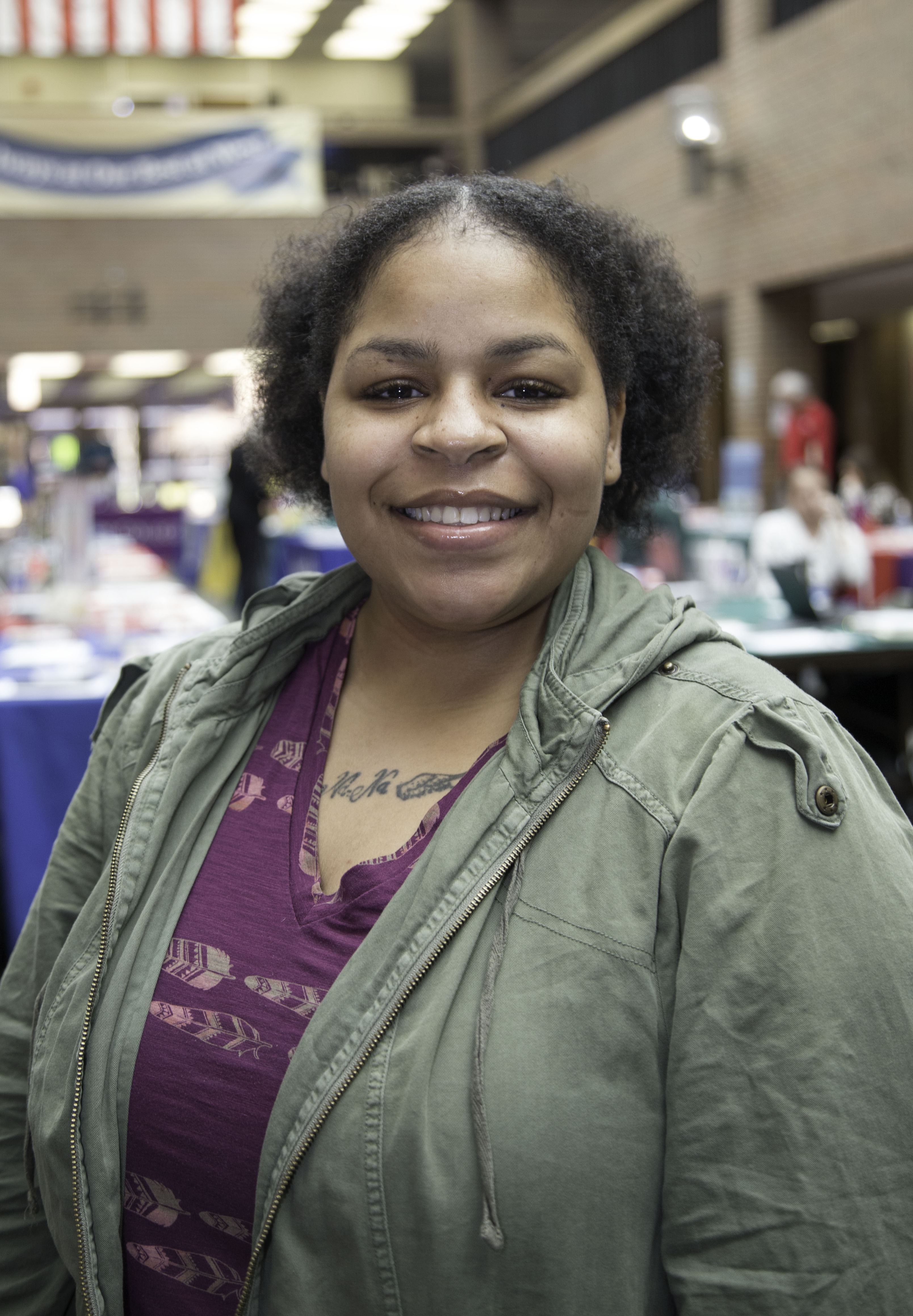 Natasha Davis beat the odds.
Four years after aging out of foster care, Davis will graduate from Cuyahoga Community College (Tri-C®) in May with an Associate of Arts degree. Statistics show that less than 10 percent of former foster youth graduate college.
"It has been a rough road," the 22-year-old from Cleveland said, "but I always tried to stay positive and focus on moving forward. I was lucky, too — a lot of people helped me get where I am today."
She found some of her biggest supporters at Tri-C's Western Campus.
Davis enrolled at the College in 2015, two years after graduating early from Cleveland's C.A.S.T.L.E. High School. She struggled through her first classes while trying to build self-confidence.
Tri-C paired Davis with a mentor — Beverly Croom-Reynolds, a financial aid advisor at Western Campus — through its Reach Scholars program in 2016.
Just like that, everything changed.
"She believed in me when I didn't think I was smart enough for college," Davis said. "She made me think I could do this. She told me that I could succeed and graduate. Nobody had ever done that before."
That same year, Davis found herself in College Composition II with assistant professor Kirsten Yates-Konzen. A writing assignment during fall semester asked students to explore their genealogy. It turned into a life-changing project for Davis.
Yates-Konzen encouraged Davis to explore her difficult past and embrace it. While doing the assignment, Davis researched the history of the foster care system and explored her own files with the county's Division of Children and Family Services.
"Before, I didn't feel comfortable about things," Davis said. "This made me accept and appreciate the things I went through. It truly made me a stronger woman."
Davis now dedicates herself to being an advocate for children traveling the path she walked. The woman who was once afraid to speak of her past now freely shares her story to educate others about the foster system.
She traveled to Washington, D.C., and Columbus last year to discuss foster care with federal and state officials. Davis also volunteers with the county to help young adults aging out of the foster system.
Davis served as a student ambassador at Tri-C and works with international students at the College to help them overcome language barriers. She currently works part-time in the counseling office at Western Campus.
Her many honors at Tri-C include being named Western Campus Student of the Year in 2017 and receiving the College's Community Champion Award and a Stokes Legacy Award.
Davis intends to transfer to Cleveland State University in the fall to begin working toward a bachelor's degree in social work. She said she wants to see foster youth receive the support they deserve.
"We need a better system to help these children succeed," Davis said. "I want to be part of finding that solution. I want to be a positive force."
Cuyahoga Community College will celebrate the academic achievements of more than 3,000 graduates on May 17 at Spring Commencement. Check our News and Events page throughout the month as we highlight members of the Class of 2018.
May 16, 2018
John Horton, 216-987-4281 john.horton@tri-c.edu