Outdoor Writing Resume Continues to Grow for Tri-C Professor
Andrew Pegman story on birding for National Geographic draws attention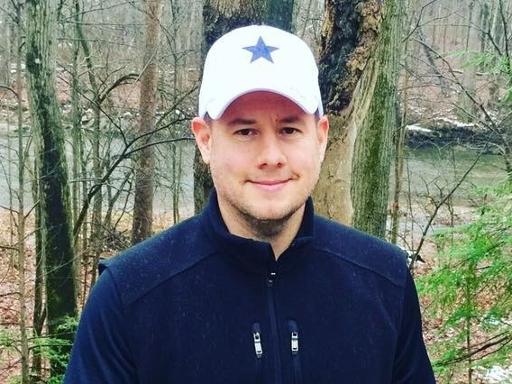 Readers flocked to the first National Geographic story written by Cuyahoga Community College (Tri-C®) professor Andrew Pegman. 
His online article about introducing children to migratory bird watching landed tens of thousands of social media likes over the past few weeks. The story offers tips on getting kids outside and engaged with nature. (Click here to read the story.) 
Pegman is an English professor at Tri-C and an award-winning outdoor writer whose stories reflect a lifelong passion for fishing, birding and exploring the wilderness. 
His writing has increasingly drawn accolades at the highest professional levels. The Best American Sports Writing 2020 highlighted a Pegman article published by American Angler magazine. 
He also has been honored by the Outdoor Writers Association of America (OWAA) and Outdoor Writers of Ohio. His work has appeared in The Plain Dealer, Field & Stream, Outdoor Life and The Drake, among others. 
Pegman joined Tri-C's faculty in 2005. His work in the classroom earned him a Distinguished Faculty Award last year from the American Association of Community Colleges.
March 24, 2021
John Horton, 216-987-4281 john.horton@tri-c.edu