On the Rise: Annaiya Ruffin Powers Tri-C Toward Top of Standings
Freshman named OCCAC Player of the Week after leading Tri-C to three big wins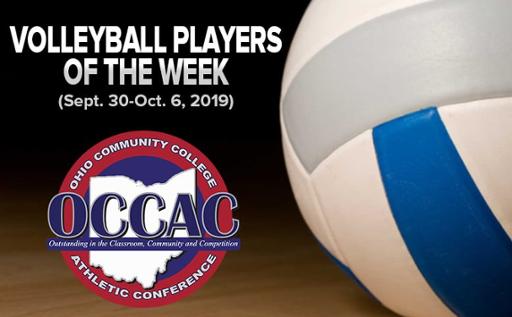 The Cuyahoga Community College (Tri-C®) volleyball team climbed the Ohio Community College Athletic Conference standings following an award-winning week by Annaiya Ruffin.
The outside hitter earned OCCAC Player of the Week honors for Sept. 30-Oct. 6 after powering Tri-C to three conference wins. The victories moved the Triceratops into fourth place in the standings.
Ruffin blasted 68 kills during the three matches while boosting her conference-leading kills-per-set average. She also contributed 72.5 points and 44 digs to in the wins over Clark State, Edison and Lorain County community colleges.
This is Ruffin's second OCCAC Player of the Week award this season. The Triceratops are 6-5 in conference play and 9-15 overall.
Ruffin, a freshman from Reminderville, is studying marketing at Tri-C.
The Triceratops end the season with five home matches over the next two weeks against conference foes. The volleyball team plays its home games at Tri-C's Eastern Campus in Highland Hills. For a full team schedule, visit www.tri-c.edu/athletics.
October 08, 2019
John Horton, 216-987-4281 john.horton@tri-c.edu