Ohio Options at Tri-C: Commencement Honors Adults Earning High School Equivalency Diplomas
Commencement ceremony celebrates achievements of nearly 200 graduates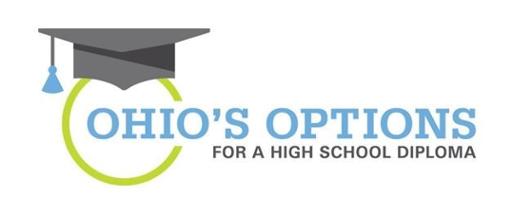 The academic achievement and determination of nearly 200 adults who returned to the classroom to earn a high school diploma will be celebrated Thursday, June 14, at Cuyahoga Community College (Tri-C®).
The 2018 Ohio Options Adult Diploma Program and High School Equivalency Commencement will take place at 6:30 p.m. in the College's Metropolitan Campus Auditorium, located at 2900 Community College Ave. in Cleveland.
Graduates earned their diplomas at Tri-C through the Ohio Department of Education's Ohio Options program, which serves state residents who have less than a 12th-grade education and are beyond age 18.
Ohio Options and the College's adult education programs help adults build the skills they need to become employed or pursue higher education or training. Data shows that adults without a high school diploma are twice as likely to live in poverty.
"Success in life begins with education," said JaNice Marshall, associate vice president of access and community engagement at Tri-C. "Gaining a diploma opens the door to a better future for each of these graduates. It's a step toward reaching their true potential."
Thursday's commencement ceremony at Metro Campus will honor 118 students who earned their high school equivalency diploma and another 79 graduating with both a diploma and an in-demand workforce credential.
They keynote speaker at the event will be Cynthia C. Dungey, director of the Ohio Department of Job and Family Services.
To learn about the Ohio Options programs at Tri-C:
Visit www.tri-c.edu/aspire or call 216-987-3029 for information on earning a high school equivalency diploma.
Visit www.tri-c.edu/adultdiploma or call 216-987-0610 for information on earning a high school diploma while simultaneously taking job-training courses to work in growth industries. Applicants must be 22 years old for the Adult Diploma Program.
June 12, 2018
John Horton, 216-987-4281 john.horton@tri-c.edu