OCCAC Names Tri-C's Mark Rodriguez 'Athletic Director of the Year'
Longtime College leader previously won the award in 2012-2013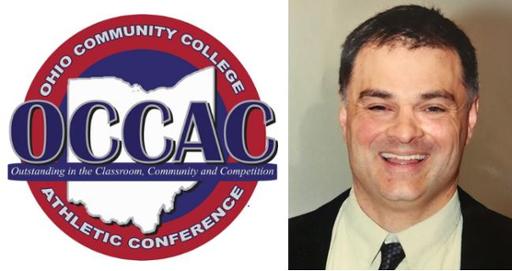 Mark Rodriguez of Cuyahoga Community College (Tri-C®) has been named 2018-2019 Athletic Director of the Year by the Ohio Community College Athletic Conference.
The honor — voted on by the conference's athletic directors — follows award-winning seasons by Tri-C's baseball and softball teams. Rodriguez oversees both programs from his position at Western Campus in Parma.
"I am grateful for this recognition," Rodriguez said. "It really represents our entire athletic department, including coaches and staff who work diligently every day to help our student-athletes be the best they can be."
The softball team went 37-13 with two perfect games while qualifying for the NJCAA Division II National Championship for the third time in Tri-C history. Two Triceratops players — Megan Mulhan and Daniele Rivera — earned All-American honors.
The baseball team posted a 37-18 record on the field while once again qualifying for the district tournament, where they finished second. Brock Begue and David Espinal were named All-American.
Following the season, Begue was drafted by the Milwaukee Brewers in the 11th round of the Major League Baseball First-Year Player Draft.
Rodriguez has been with the College for more than three decades. He manages the Western Campus Student Life office, which supports student clubs and organizations, diversity programs and student leadership groups.
This the second time Rodriguez has received the conference award. He was also named Athletic Director of the Year in 2012-2013.
June 26, 2019
John Horton, 216-987-4281 john.horton@tri-c.edu