NorthCoast 99: Tri-C Recognized as a Top Workplace, Earns Category Award
College honored for 13th time in annual evaluation of top places to work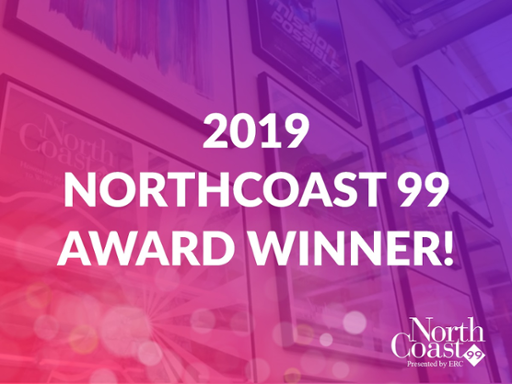 Cuyahoga Community College (Tri-C®) is proud to be recognized by ERC as one of Northeast Ohio's 99 best places to work. This is the 13th time the College has received the NorthCoast 99 award.
Tri-C also earned a special category award for recruitment, selection and onboarding — a first for the College.
"The success of our students begins with Tri-C employees," said Lillian Welch, the College's vice president of human resources. "We come to work knowing that what we do makes a difference in the lives of others. It's a mission that energizes us all."
NorthCoast 99 is in its 21st year of recognizing great places to work for top performing people that drive results, provide competitive advantages and allow businesses to innovate and grow. The 2019 honorees were announced this week.
Applicants are evaluated based on policies and practices related to the attraction and retention of top performers, as well as data collected from employee surveys. The process offers a blueprint for possible workplace initiatives and validation for current organizational initiatives.
The annual recognition program is presented by ERC, which helps organizations create great workplaces by providing HR resources, training and consulting services. The company covers a 22-county region.
"Year after year, winning organizations are raising the bar with increasingly progressive and groundbreaking HR practices and benefits that elevate the experience of their employees," said Kelly Keefe, president of ERC.
More than 3,800 people work at Tri-C, making it one of the largest employers in Northeast Ohio.
August 22, 2019
John Horton, 216-987-4281 john.horton@tri-c.edu