New Scholarship Fund Honors Life of Professor Jeffrey Tuma
Tri-C Foundation creates Jeffrey Tuma Student Emergency Fund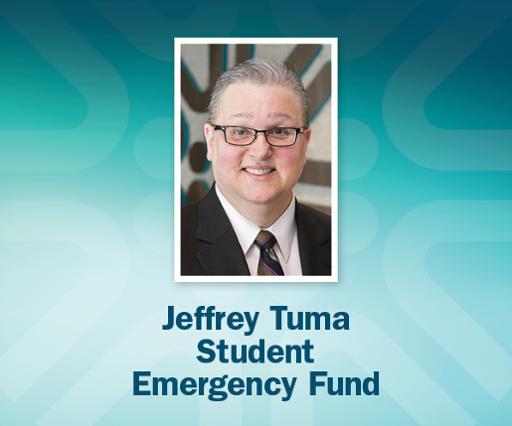 A new scholarship fund at Cuyahoga Community College (Tri-C®) honors the legacy of the late Jeffrey Tuma, an assistant professor of philosophy who brightened the lives of Tri-C students for nearly three decades. 
Tuma's work to help students will continue through the newly created Jeffrey Tuma Student Emergency Fund. The Cuyahoga Community College Foundation established the fund after his death in January. 
The College has also dedicated its campus conversation series "We the People" to Tuma. 
Tri-C President Alex Johnson said that Tuma's passion for critical reasoning, logic and social justice was surpassed only by his commitment to his students and the mission of community colleges. 
"He supported and encouraged students to explore and learn, both in class and through outside work," Johnson said. "His efforts encouraged students and faculty to view themselves not only as members of the Tri-C community, but also as citizens of Northeast Ohio." 
Tuma championed the humanities at Tri-C, working with the College's Jack, Joseph and Morton Mandel Scholars program and helping lead the Robert L. Lewis Academy of Scholars. In addition, he served as a student mentor and Phi Theta Kappa Honors Society faculty advisor. 
He also collaborated with academic administration on the creation of the College's First Year Experience and other student-focused issues through his role as president of Tri-C's American Association of University Professors chapter. 
Visit tri-c.edu/give to donate to the Jeffrey Tuma Student Emergency Fund.
February 09, 2021
John Horton, 216-987-4281 john.horton@tri-c.edu