National Advisory Board Gathers to Guide Tri-C's Mandel Humanities Center
Inaugural meeting brings leaders in liberal arts education to Eastern Campus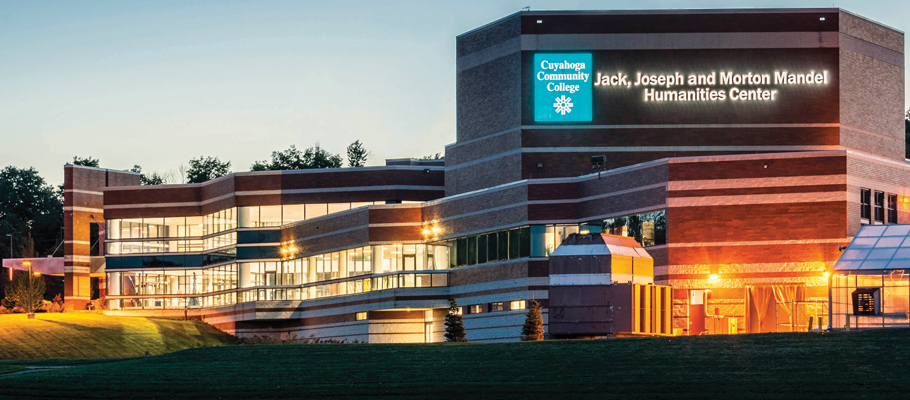 Liberal arts education thought leaders will gather today and tomorrow for the inaugural meeting of the National Advisory Board of the Jack, Joseph and Morton Mandel Humanities Center at Cuyahoga Community College (Tri-C®).
The College empaneled the 10-member board as a guiding force for the unique center, which seeks to cultivate the next generation of Northeast Ohio leaders through a civic-oriented humanities education.
"The Mandel National Advisory Board promises to expand the excellence of the center," said Alex Johnson, president of the College. "We look forward to sharing ideas and planning for the future to ensure the program continues at the highest level of academic and civic distinction."
Board members include:
Mary Ann Blakely, senior director of human resources, Catholic Diocese of Cleveland
The Rev. Jawanza Karriem Colvin, pastor, Olivet Institutional Baptist Church
Timothy Eatman, inaugural dean of the Honors Living-Learning Community and associate professor of urban education, Rutgers University
Donald C. Hubin, director of the Center for Ethics and Human Values and emeritus professor of philosophy, The Ohio State University
India Pierce Lee, senior vice president of programs and grantmaking, Cleveland Foundation
Tia Brown McNair, vice president in the Office of Diversity, Equity and Student Success with the Association of American Colleges and Universities
Dan Moulthrop, chief executive officer, The City Club of Cleveland
Sarah J. Sager, cantor, Anshe Chesed Fairmount Temple
Lori Varlotta, president, Hiram College
Ben Vinson III, provost and executive vice president, Case Western Reserve University
Tri-C founded the Mandel Humanities Center in 2015 after receiving a $10 million gift — the largest in the history of the College — from the Jack, Joseph and Morton Mandel Foundation.
Since its inception, the center has grown and has helped lead initiatives such as the yearlong commemoration marking the 50th anniversary of Carl Stokes' historic election as mayor of Cleveland.
The center has also developed close partnerships with the Mandel Honors College at Cleveland State University and the Cleveland Humanities Collaborative at Case Western Reserve University.
More than 120 students studied at the center this past spring as Mandel Scholars working to develop leadership skills. The goal is to increase enrollment to more than 200 and graduate 100 students per year.
Matthew C. Jordan serves as dean and chair for the humanities at the center as it strives to become a national model for engagement in the humanities.
"The idea of making a positive difference is central to the experience of our scholars," Jordan said. "The involvement of the National Advisory Board will help them change the trajectory of our city and region in ways that are positive, creative and empowering."
May 28, 2019
John Horton, 216-987-4281 john.horton@tri-c.edu