#MyTriCStory: Sarah Lowrie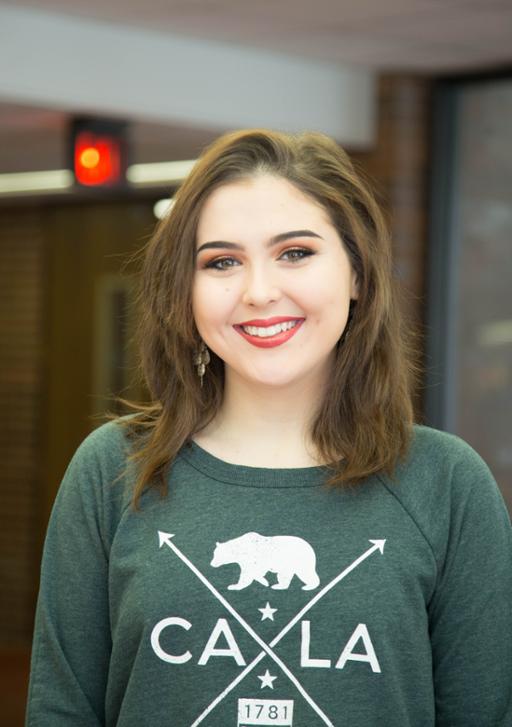 #MyTriCStory is a series highlighting everyday people in the Tri-C community.

Today we meet Sara Lowrie, a member of the Student Activities Board at Western Campus.

MyTriCStory: What is your major?

Sara Lowrie: I'm an art major, with a minor in education. I want to be an art teacher. I'm an artist, so I've been drawing for as long as I can remember. I love sculpting, painting, makeup — pretty much anything artsy I can get my hands on. Plus, I just love seeing that lightbulb go on when someone learns something new. It's really the best of both worlds for me.

MTCS: What got you involved in the Student Activities Board?

SL: I was actually attending a lot of the events. There was an event last year — roller skating in the gym — which I was super excited about. There weren't a lot of people there, and our advisor, Ginny, asked me if I wanted to help her get some people to the event. I skated around campus encouraging people to attend, and I ended up joining from there.

MTCS: What experiences have you had through the Student Activities Board that will help you in the future?

SL: I've met so many people! I have to talk to so many people in this position to encourage them to come to our events. My confidence has gotten so much better in talking to people I don't know. I have really come of out my shell here.

MTCS: How has your college experience been at Tri-C?

SL: Oh my gosh! It feels just as good and eventful as a four-year university, and — I'll be honest — I was a little nervous about missing that at first. I have not felt deprived of a true college experience here at all. I know this sounds silly, but you just have to attend the events and really explore everything Tri-C has to offer. It's a very welcoming environment here, and it's not overwhelmingly large like a four-year can be. I am just so happy I got my start here.
March 23, 2018
Tamara London, 216-287-5892 tamara.london@tri-c.edu