MyTriCStory: Michael Culp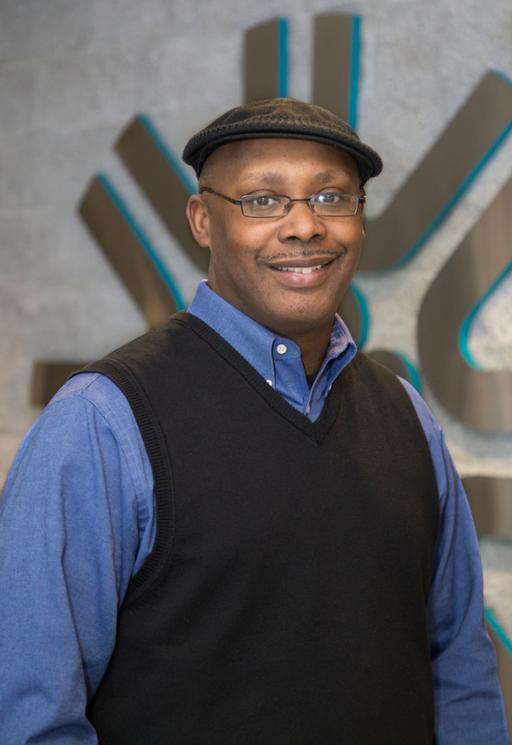 #MyTriCStory is a series highlighting everyday people in the Tri-C community. Today we meet Tri-C alumnus Michael Culp, coordinator of Alumni Relations Outreach at the College.

#MyTriCStory: What brought you to Tri-C?

Michael Culp: I was going through a tough time in my life. I was let go from my job of 12 years, and my dad passed away. I'm a veteran, and I saw that the military was offering the Veterans Retraining Assistance Program (VRAP) through Tri-C. That's where it all started.

#MTCS: So, you were what is considered a non-traditional student — what was your experience like?

MC: You don't really understand how great Tri-C is as far as the people, the instructors, the staff and how affordable it is until you leave. I transferred to the University of Akron after I graduated, and while they do an excellent job, the attention I received at Tri-C was just so beyond my expectations. The resources at Tri-C went beyond everything I could have ever hoped for. I'm dually enrolled at Tri-C and Akron right now. I've already received my Associate of Science degree from Tri-C, and this May I will receive an Associate of Arts from Tri-C and a bachelor's degree in social work from the University of Akron at the same time.

#MTCS: Wow! What did you learn at Tri-C to prepare you for your academic journey?

MC: I didn't have any college experience prior to Tri-C. The Upward Bound program helped me get up to speed. Tri-C took me from where I was at and slowly transformed me to where I needed to be without overwhelming me. If I look at myself from when I first came here to where I am now, I can see the increase in my professionalism, my time management, my writing skills and my speaking skills. This has all prepared me to be successful anywhere I go.

#MTCS: What has Tri-C given you that you feel like you can share with the world?

MC: This has all been such a journey for me. It is not only important to thank the people who came before me and made my journey what it was, but to give back to the next generation. It is now my responsibility to do whatever I can to share and to help make the journey for the next student even better than mine.

#MTCS: Since you have the unique experience of being an alumnus and working for Alumni Relations, what advice can you give to other alumni on how to give back to Tri-C?

MC: There are many ways that alumni can give back to Tri-C. You can volunteer at Tri-C events and represent the College at events in the community. Be an advocate for higher education and promote the advancement of education and training. The College will also accept any kind of financial gift you can offer for student scholarships. Those help so many students every year. Alumni can also inspire the next generation of Tri-C students by sharing their personal stories.

I've had such a unique experience at Tri-C. I really believe in Tri-C and what it does for the community. Tri-C was the start of my journey, but it does not end here. I consider myself a part of Tri-C for life.
April 06, 2018
Tammy London, 216-987-4812 tamara.london@tri-c.edu