#MyTriCStory: Kirah Jefferson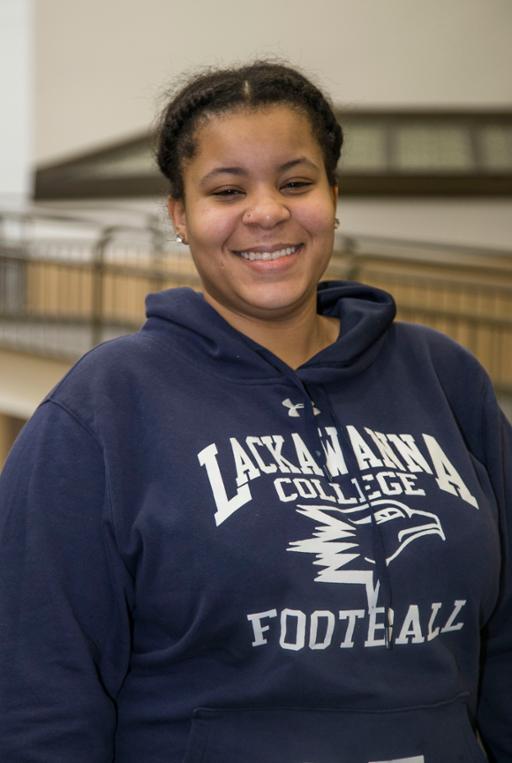 #MyTriCStory is a series highlighting everyday people in the Tri-C community. Today we meet Kirah Jefferson, a student at the Eastern Campus.

 

#MyTriCStory: What's your major, Kirah?

Kirah Jefferson: My goal is pre-mortuary science, but I'm here at Tri-C to get my prerequisites completed.

#MTCS: Where do you plan on transferring?

KJ: Bowling Green State University. They have the pre-mortuary science program there.

#MTCS: You definitely have a plan, then. What do you love about science?

KJ: I've always been a science kid. Being in the lab, seeing how chemicals react and learning about nature just really interests me.

#MTCS: What do you plan to do with your degree, and why did you choose pre-mortuary science?

KJ: I volunteered at University Hospitals when I was 18. While I was there, I got to experience the science of the body after death. I want to be able to perform autopsies and give people answers. It's definitely not for everyone. You have to be a certain type of person to be able to deal with death — but I really look at it as helping people.

#MTCS: How is Tri-C helping you reach your goal?

KJ: Tri-C gives me a lot of resources. There's a lot to do here. I really want to get involved in campus activities like community service and the honors program because I want to take full advantage of my time here before I transfer.
February 01, 2018
Tammy London, 216-987-4812 tamara.london@tri-c.edu