#MyTriCStory: Corporal Mark Carney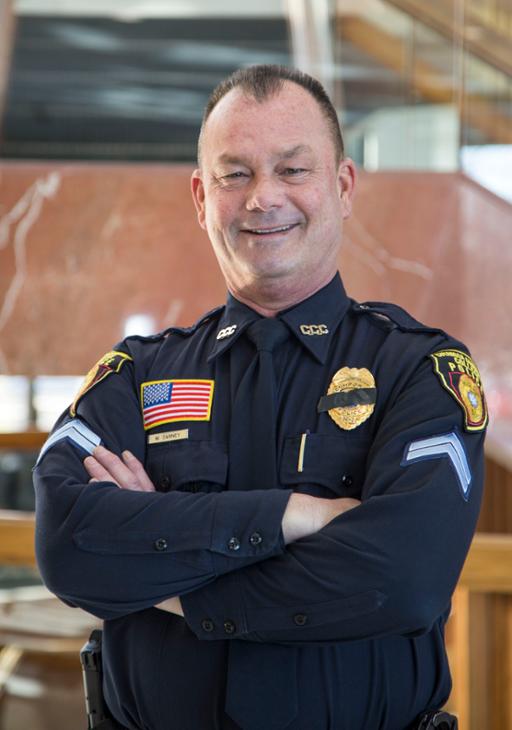 #MyTriCStory is a series highlighting everyday people in the Tri-C community. Today we meet Corporal Mark Carney, a police officer at the Westshore Campus.

#MyTriCStory: What is your advice to students for staying safe on campus?

Cpl. Carney: Be aware of where you park. Make sure to park in a well-lit area, and do not leave valuables visible in your car. It doesn't matter what city you're in — you have to be safe.

#MTCS: What is something you wish people knew about Tri-C's Campus Police?

CC: Our job is to make sure you feel safe at Tri-C. We are very approachable, and we are here to help. If a student has issues or concerns that follow them to campus, we encourage them to get ahold of us. We want to be aware of any situation that may make a student feel unsafe. Actually, Westshore and Corporate College West are planning a forum to open up a dialogue between students, faculty, staff and Campus Police.

#MTCS: What is the goal of this forum?

CC: To have an open discussion about campus safety. There may be concerns that Campus Police may not know about, and we want to hear them. Our goal is to make sure everyone feels safe on all of our campuses.
February 22, 2018
Tammy London, 216-987-4812 tamara.london@tri-c.edu