Music History: Jazz Pianist Gerald Clayton Pays Homage to the Blues
Limited tour makes April 14 stop at Metro Campus Mainstage Theatre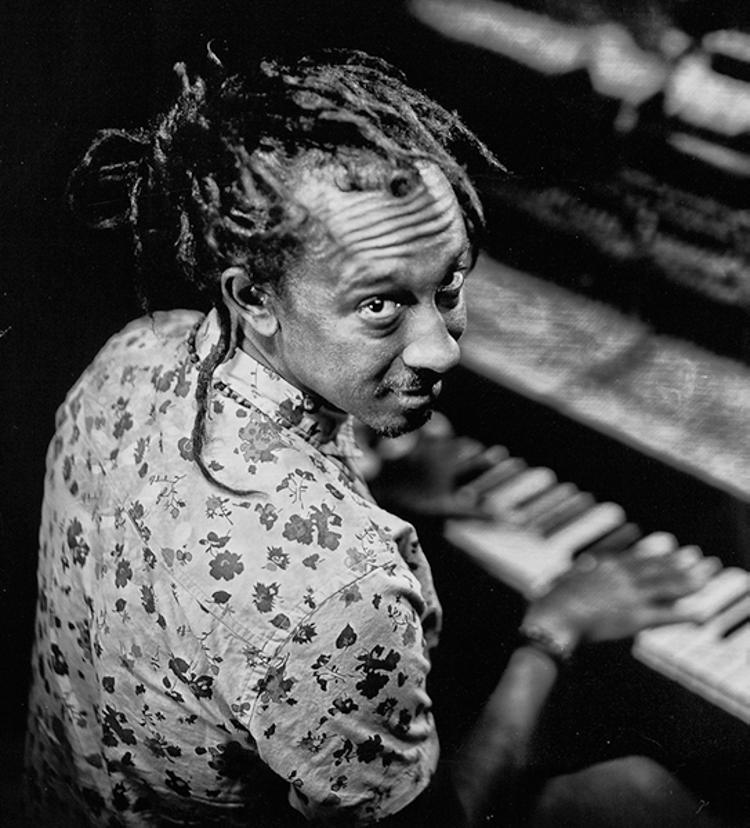 Four-time Grammy nominee Gerald Clayton will perform his new work, Piedmont Blues: A Search for Salvation, at Cuyahoga Community College (Tri-C®) as part of the Tri-C Performing Arts Series.

Cleveland is one of only a few select cities to host the show. The concert begins at 7:30 p.m. Saturday, April 14, at Tri-C's Metropolitan Campus Mainstage Theatre, located at 2809 Woodland Ave.

"We are honored to present a large-scale jazz work by a significant young artist like Gerald Clayton," said Terri Pontremoli, director of Tri-C JazzFest and Tri-C Presents. "He clearly displays a reverence for what precedes him, a talent for a fresh take and a deep ability to touch the heart."

The multimedia presentation written by Clayton combines jazz, traditional buck dancing and photography. It serves as an homage to the blues and African-American culture of the tobacco-producing region of Piedmont in North Carolina.

Clayton and director Chris McElroen took six research trips to Durham, North Carolina, as part of the project. During the visits, they filmed and listened to the music and stories of John Dee Holeman, Algia Mae Hinton and Drink Small.

Clayton hopes the work — commissioned by Duke University — will foster an understanding of the historical context of blues and reveal the music genre's healing power.

The performance features a nine-piece band led by Clayton, vocalist René Marie, tap dancer Maurice Chestnut and Cleveland's own Spirit of the Groove gospel choir, directed by Johnny Parker.

Tickets for the Metropolitan Campus show are $30 and can be purchased at www.trictickets.com or by calling 216-987-4444. Tickets can also be bought at the door on the night of the show.

Tri-C Presents is a series of performing arts and classical piano concerts, theater performances and art shows designed to bring a world-class artistic experience to the Greater Cleveland community. To learn more, visit the Tri-C Presents page on the College's website.
March 23, 2018
John Horton, 216-987-4281 or john.horton@tri-c.edu