Michael Symon's Culinary Director is a Tri-C Graduate
Katie Pickens tells Eater.com, "Everyone should work in a restaurant at some point in their life."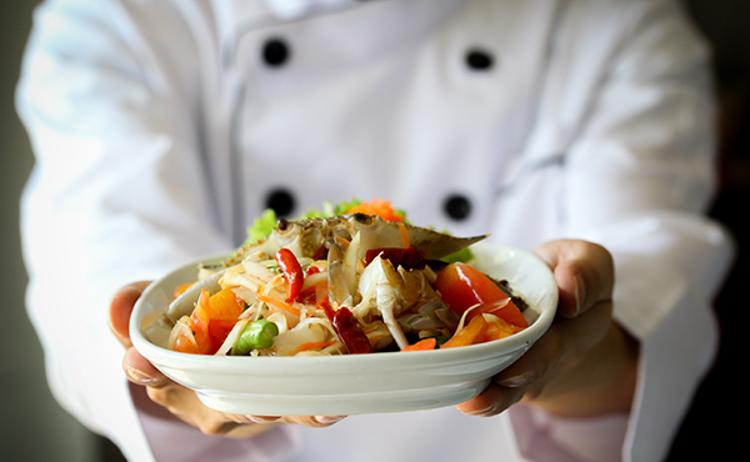 What is it like to be Michael Symon's culinary director? Katie Pickens can tell you.
The 2007 graduate of Cuyahoga Community College's Culinary Arts program helps run Symon's many food and media ventures behind the scenes. As such, her job requires a little bit of everything.
One day, Pickens could be developing and testing recipes for The Chew, the daytime television show Symon co-hosts. Another day, she could be hiring or training staff at one of Symon's restaurants in Atlantic City, Washington, Detroit or Cleveland.
Pickens began working for Symon's Lola Bistro in downtown Cleveland when she was 22, but she's been working in the restaurant industry since the age of 16 — first as a dishwasher before being promoted to prep cook.
She recently told Eater.com that her experience working in virtually every part of the kitchen has been invaluable business and life experience and that "100 percent, everyone should work in a restaurant at some point in their life."
In addition to assisting Symon behind the scenes, Pickens has appeared in front of the camera, with over a dozen episodes of Iron Chef America to her credit. Pickens also serves as the host of Eater's series How to Make It, highlighting interesting and uncommon jobs in the restaurant and food service industries.
May 24, 2018
Erik Cassano, 216-987-3577 or erik.cassano@tri-c.edu