Meet Me @ Tri-C: Cory Molner
Molner is media services supervisor at the Eastern Campus Learning Commons and secretary of the College's SOGE Council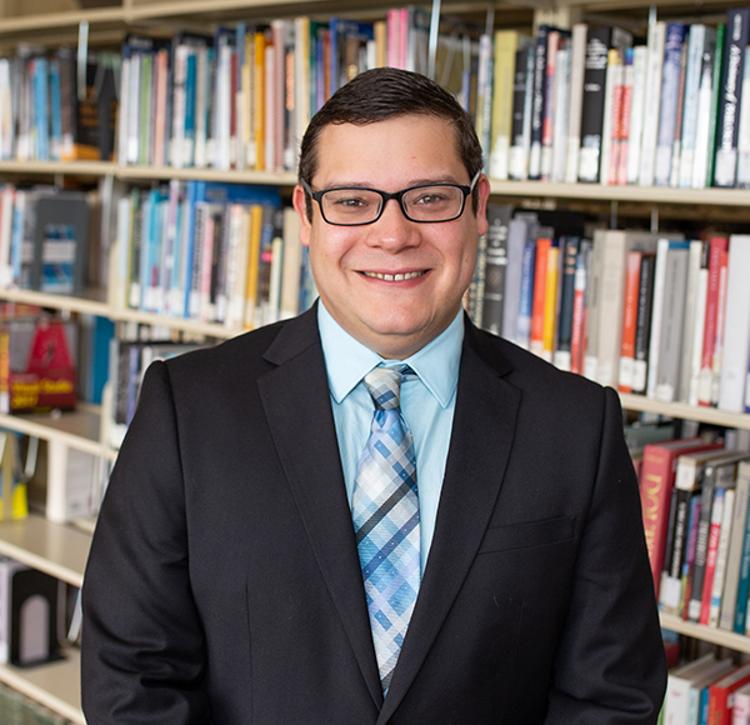 Tri-C Times magazine includes a feature called "Meet Me @ Tri-C" to highlight people at Cuyahoga Community College. The Summer 2019 edition includes this story on Cory Molner, media services supervisor at the Eastern Campus Learning Commons.
Molner, who lives in Cleveland Heights, has worked at Tri-C for more than five years. He is secretary of the College's Sexual Orientation and Gender Equality (SOGE) Council.
Tri-C Times: What's new at Eastern Campus Learning Commons?

CM: We recently rolled out "Lego-like" study rooms, which allow students to check out a quiet room to study or work on small projects for a few hours at a time. Additionally, we have been working with other Learning Commons across Tri-C on the new Advanced Technology Classroom specifications. Starting this summer, more than 300 classrooms will have new technology installed, which will help instructors teach with the latest equipment. 

TCT: What is Tri-C's SOGE Council?

CM: The SOGE Council is committed to educating the College on issues of sexuality and gender in order to create a more inclusive community that embraces all forms of sexual orientation, gender identity and gender expression. The council is an employee resource group made up of a mix of faculty, staff and administration.

TCT: What kinds of projects is SOGE working on?

CM: Over the last year, the SOGE Council has awarded several student scholarships, worked on publishing the availability and location of gender-neutral restrooms and worked with the College's Lambda GSAs (Gender-Sexuality Alliances) to ensure up-to-date Safe Zone training is available. Finally, SOGE has worked closely with leadership on the "This Is Me" campaign. This campaign gives faculty, staff and students the ability to choose their preferred name, personal pronoun and gender identification in my Tri-C space.

TCT: What's your favorite part of your job?

CM: In the Learning Commons, no day is like the one before it. Every day and every semester presents new and interesting challenges for me and our team, whether it is new technology, student initiatives or just a simple unexpected circumstance. Additionally, Tri-C offers an inclusive environment where people are allowed to create and work toward common goals.

TCT: What do you like to do in your free time?

CM: I spend a lot of my free time working with one of my passions: theater. I serve as executive director of convergence-continuum theatre company in Cleveland's Tremont neighborhood. This means that I spend a lot of time working with local theater artists and ensuring the day-to-day operations run smoothly for this edgy, out-there theater. Not only do I head up operations, including marketing and development, but I design and direct shows as well.
July 19, 2019
Jarrod Zickefoose, 216-987-4750 or jarrod.zickefoose@tri-c.edu