Matthew Whitaker: A Miracle in Music
Blind teen piano prodigy will take the stage at the 40th annual Tri-C JazzFest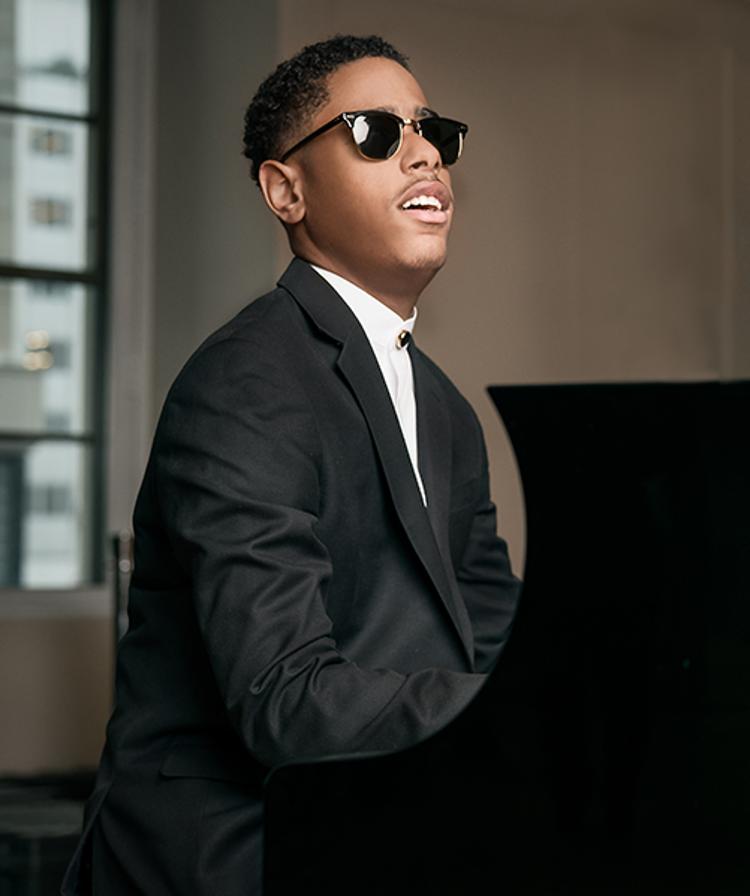 Blind since birth, 18-year-old jazz pianist Matthew Whitaker inevitably draws comparisons to Stevie Wonder. The humble teen, however, says nobody can truly match the legendary musician.
 
"There's really only one Stevie," Whitaker told NBC's Today show during a 2018 interview.

People may one day talk in the same reverential tones about Whitaker, one of the artists taking the stage this summer during the 40th annual Tri-C JazzFest Cleveland, presented by KeyBank.

The prodigy began defying odds at birth, when doctors gave him a 50% chance to live. He weighed less than 2 pounds and fit in the palm of his father's hand after being born three months premature.

But Whitaker did more than survive — he thrived. At age 3, he began playing music on a small Yamaha keyboard given to him by his grandfather. He graduated to a Hammond B3 organ by elementary school. He won the fabled Apollo Theater's amateur night as a 9-year-old.

He has since toured the world, released an album to critical acclaim and become the youngest artist endorsed by Hammond in its 80+ year history.

"What I enjoy best is playing music," Whitaker says on his website. "I am a musician who happens to be blind. I have been blessed with a God-given gift, and my prayer is that I can continue to be a blessing and inspiration to others."

Whitaker's performance at JazzFest is set for 3:30 p.m. Saturday, June 29, at the Allen Theatre at Playhouse Square. The show also features trumpeter Dominick Farinacci presenting "Rhapsody in Blue: Revisited," an arrangement inspired by George Gershwin's groundbreaking masterwork from 1924. 

Tickets range from $30 to $40 and can be purchased through the Playhouse Square Box Office at 216-241-6000 or www.playhousesquare.org. It is one of nine ticketed concerts at the 40th annual festival.

Visit www.tri-cjazzfest.com for a full list of concerts as well as information on free events and activities during the festival.

Tri-C JazzFest Cleveland is presented by KeyBank and made possible by Cuyahoga Community College, the National Endowment for the Arts, the Ohio Arts Council, Strassman Insurance Services Inc. and a growing list of donors and members.
June 06, 2019
John Horton, 216-987-4281 john.horton@tri-c.edu