Mandel Foundation Grant Establishes Youth Humanities Academy
Academy will offer educational opportunities for high school juniors and seniors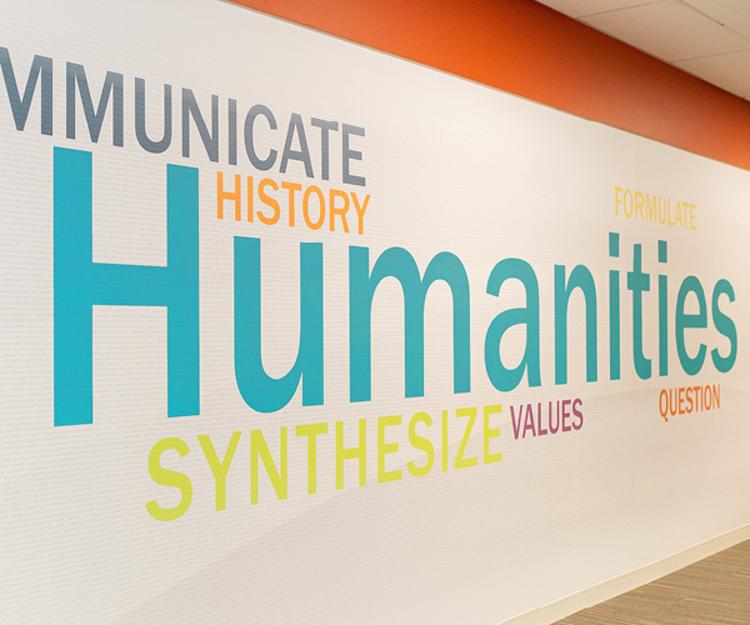 The board of the Jack, Joseph and Morton Mandel Foundation has approved a five-year grant of up to $1,440,577 to establish and initially support the Jack, Joseph and Morton Mandel Youth Humanities Academy at Cuyahoga Community College (Tri-C®).

The academy will offer high schoolers entering their junior and senior years an opportunity to broaden their humanities education during a nine-week summer session. Students will explore material in subjects including art, religion, literature and philosophy.

Expected to see its first 30-student cohort in summer 2022, the academy will initially focus on students from districts in Cleveland and its inner-ring suburbs, including East Cleveland, Maple Heights, Parma and Warrensville Heights.

The program will be based at the Jack, Joseph and Morton Mandel Humanities Center, located at Tri-C's Eastern Campus, but students will frequently travel to locations such as the Cleveland History Center, local cinemas and other colleges and universities to engage with hands-on exhibits, watch and discuss films, and dialogue with area scholars.

"The Jack, Joseph and Morton Mandel Youth Humanities Academy is a unique opportunity for rising high school juniors and seniors to deepen their understanding of the humanities and prepare for college-level academic work," said Alex Johnson, president of Cuyahoga Community College.

During their participation in the academy, students will receive transportation and a weekly stipend. Matthew Jordan, dean of the Mandel Humanities Center, notes the stipend will allow participants to focus on academy curriculum and activities without the demands of a summer job.

Students will reap the benefits of participation far beyond the nine-week summer session.

"Mandel Youth Humanities Academy students will have numerous opportunities throughout the academic year to connect with Tri-C's Jack, Joseph and Morton Mandel Scholars Academy," Jordan said. "We hope that many of them will choose to continue their studies as Tri-C Mandel Scholars."

"We are pleased to take this next step in growing a partnership with Tri-C that engages young people to understand how the humanities enrich their personal experiences," said Jehuda Reinharz, president and CEO of the Mandel Foundation. "Inspiring students early will help them grow into the civic-minded citizens Northeast Ohio needs to lead us toward a stronger social and economic future."

For more information on the Mandel Youth Humanities Academy, contact Matthew Jordan at 216-987-2605 or matthew.jordan@tri-c.edu.
About the Jack, Joseph and Morton Mandel Foundation
Jack, Joseph and Morton Mandel founded the Mandel Foundation in 1953 in their hometown of Cleveland, Ohio. The work of the Foundation is grounded in the belief that exceptional leaders, inspired by powerful ideas, are key to improving society and the lives of people around the world. The Mandel Foundation has identified five areas of engagement that influence its decisions for giving, which include: leadership development, management of nonprofits, humanities, Jewish life and urban engagement. Visit mandelfoundation.org for more information.
September 14, 2021
Erik Cassano, 216-987-3577 or erik.cassano@tri-c.edu