'Made in Cleveland' Exhibition Celebrates Founders of Artist-Led Nonprofits
Five-week showcase opens Sept. 12 at Eastern Campus gallery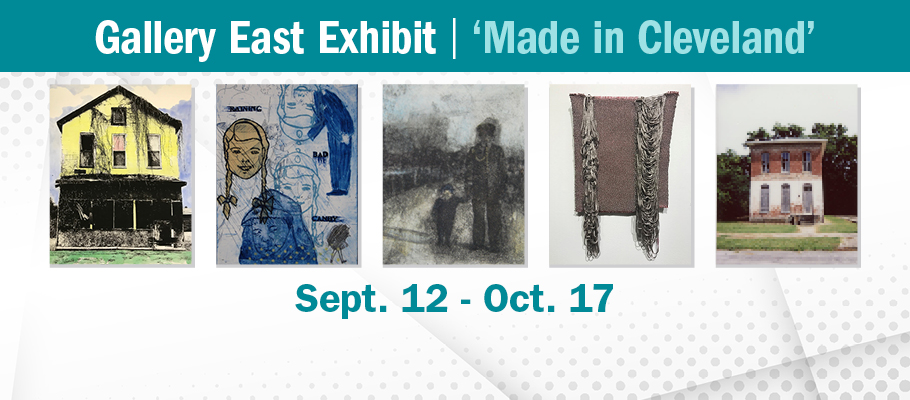 Cleveland artists who founded organizations to keep art forms alive and thriving in changing times will be the focus of an upcoming exhibition at the Eastern Campus of Cuyahoga Community College (Tri-C®).
Made in Cleveland will be on view Sept. 12 through Oct. 17 at Gallery East, located in room 135 of the East Education Center on campus. The exhibition is presented by the Artists Archives of the Western Reserve (AAWR).
The five-week showcase celebrates the people behind artist-led nonprofits such as Cleveland Print Room, Praxis Fiber Workshop, Morgan Art of Papermaking Conservatory and Zygote Press, as well as AAWR.
Featured artists include Tom Balbo, David E. Davis, Liz Maugans, Kelly Novak, Jessica Pinsky, Bellamy Printz and Shari Wilkins.
Gallery East hours are 10:30 a.m. to 3:30 p.m. Mondays through Thursdays. There is no admission fee. Free parking is available on campus, located at 4250 Richmond Road in Highland Hills.
An opening reception for Made in Cleveland will take place 6-8:30 p.m. Thursday, Sept. 12.
For more information on the exhibit, call 216-987-2473 or visit www.tri-c.edu/galleryeast.
August 29, 2019
John Horton, 216-987-4281 john.horton@tri-c.edu