Looking Ahead
Jennifer Watley used College Credit Plus to get a peek at the future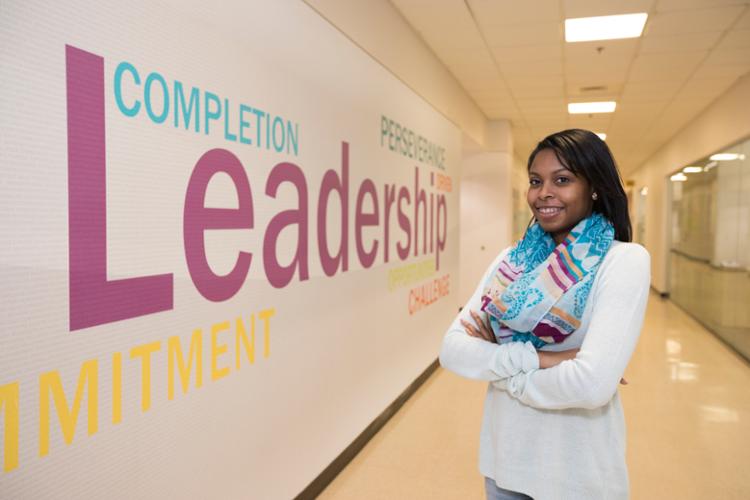 Every year, thousands of local high school students begin their higher education journey at Cuyahoga Community College (Tri-C®) through Ohio's College Credit Plus program. Tri-C's newsroom will share success stories from the program throughout the week of March 12-16.
Preparation builds success. That's why Jennifer Watley enrolled at Tri-C through the College Credit Plus program during her senior year at Bedford High School.
"I wanted the experience of being at college and taking college classes," Watley said. "Being at Tri-C helps me understand what I'll face next year when I go away to school. This makes that step a little less scary."
The lessons learned stretch far beyond English and sociology. The 18-year-old said she used her time at Eastern Campus to build the skills she'll need to thrive next fall at Bowling Green State University.
That includes structuring a study schedule for classes that meet twice a week, navigating a campus and finding her place in a new academic and social environment.
Basically, it's the syllabus for College 101.
"It's about taking on responsibility and becoming more organized with your life," Watley said. "This is college. There are more demands on you than in high school. You learn to adjust if you want to do well."
Watley split her day between Tri-C and the hallways of Bedford High, where she remained active. She serves as secretary of her senior class and student senate and organized school events as a student peer mediator.
She also has been involved in projects looking toward the future of Bedford schools.
Watley plans to study education at Bowling Green, where she was accepted into a leadership development program. She said that she wants to teach overseas after earning her bachelor's degree.
Eventually, she intends to continue her schooling to become a guidance counselor and perhaps a college professor.
"I feel like I'm off to a good start," Watley said, "and a lot of that is because of College Credit Plus."
This week's series of College Credit Plus profiles also include success stories on students Nigel Becker,  Nathan Cabot and Kristen Septaric.
March 15, 2018
John Horton, 216-987-4281 john.horton@tri-c.edu