Living at the Intersection of Cultures
Western Campus program on Nov. 28 features Tri-C professor C. Jean Mosley Hall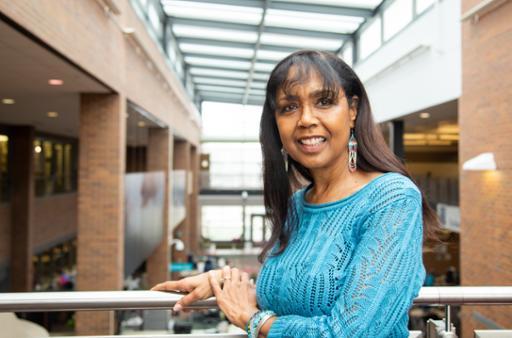 The struggles and successes C. Jean Mosley Hall experienced while living in different cultural worlds — deaf, African American and Native American — will be shared during an upcoming discussion at the Western Campus of Cuyahoga Community College (Tri-C®).
Hall, a professor of American Sign Language at Tri-C, describes the intersection of these identities in her recently published book: Paris in America: A Deaf Nanticoke Shoemaker and His Daughter.
The book honors her father's legacy of hard work and perseverance while revealing the complexities of her own background.
The free program will take place from 11 a.m. to 12:15 p.m. Wednesday, Nov. 28, in the North Galleria at the College's Western Campus in Parma. A reception and book signing will follow the program.
To reserve a seat at the free event, visit http://tinyurl.com/csfs4hall.
The presentation is part of the Carol S. Franklin Social Science Speakers Series sponsored by the Western Campus Division of Social Sciences. The series provides a forum to enhance awareness of current events and issues relevant to the community.
For more information, call 216-987-5508. Western Campus is located at 11000 Pleasant Valley Road in Parma.
November 15, 2018
John Horton, 216-987-4281 john.horton@tri-c.edu