Late Night TV Legend Brings Stories to Tri-C
Paul Shaffer will be joined by author David Ritz for Oct. 13 program at Metro Campus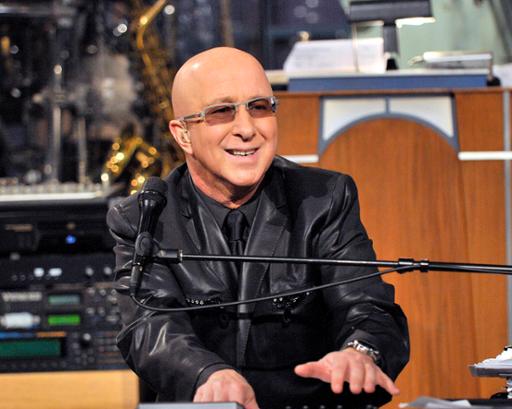 Musician Paul Shaffer and autobiographer David Ritz will tell stories, play music and share clips from Shaffer's life in show business as part of the Tri-C Performing Arts Series presented by Cuyahoga Community College (Tri-C®).
The event takes place at 7 p.m. Sunday, Oct. 13, in the Fran and Jules Belkin Theatre at the Gill and Tommy LiPuma Center for Creative Arts, 2809 Woodland Ave. in Cleveland. The center is located at Tri-C's Metropolitan Campus.
"It's rare to have such an intimate event with a music celebrity," said Terri Pontremoli, director of Tri-C Performing Arts and Tri-C JazzFest. "The audience will feel they're part of an evening out with friends."
Of course, Shaffer already feels like a friend to the millions who stayed up to watch him on late-night television. He spent 33 years fronting The World's Most Dangerous Band as David Letterman's music director and quick-witted sidekick.
He has also recorded with many of the world's top musicians; served as musical director and producer for Rock and Roll Hall of Fame induction ceremonies; appeared in the cult classic film This is Spinal Tap; and voiced a character in a Disney movie.
It all adds up to a career that filled the pages of Shaffer's best-selling memoir, We'll Be Here for the Rest of Our Lives, which was co-authored by Ritz.
The book with Shaffer is among more than 36 collaborative autobiographies written by Ritz. (His resume also includes three independent biographies.) As an essayist, he won a Grammy Award for Best Liner Notes for his work on Aretha Franklin's Queen of Soul: The Atlantic Recordings.
Tickets for the event featuring Shaffer and Ritz range from $5 to $15 and can be purchased at www.tri-c.edu/paulshaffer. If available, tickets can also be bought at the door the night of the program.
Tri-C's 2019-2020 Performing Arts season features 10 productions showcasing classical piano, jazz and dance. It is designed to bring a world-class artistic experience to the Greater Cleveland community. To learn more, visit www.tri-c.edu/performingarts.
September 30, 2019
John Horton, 216-987-4281 john.horton@tri-c.edu