Jose James Honors the Legacy of an R&B Legend
JazzFest presents "Lean on Me: Jose James Celebrates Bill Withers" June 30 at KeyBank State Theatre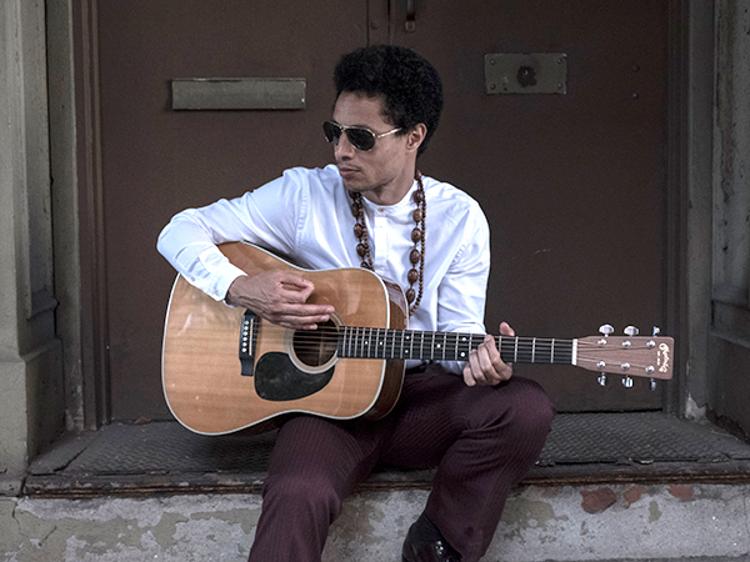 Jazz singer José James remembers the night he met R&B legend Bill Withers for dinner at The Musso and Frank Grill in Los Angeles. As he tells the story, he had more than a meal while sitting in the worn leather booth at the famed eatery.
On that night, James received an education.
"I learned more in that one hour with him than I learned at music school or a decade's worth of live shows," James said. "He has seen it all and worked with the best of them. He's in the pantheon of greats."
Want proof? Just listen as the New York-based singer performs a tribute to Withers at this year's Tri-C JazzFest Cleveland, presented by KeyBank.
Lean on Me: Jose James Celebrates Bill Withers begins at 8 p.m. Saturday, June 30, at the KeyBank State Theatre at Playhouse Square. The show features Withers' top hits as well as soul ballads and rare grooves.
The project by James coincides with the 80th birthday of Withers, who was inducted into the Rock and Roll Hall of Fame in 2015.
The show blends the genius of Withers with the vocal talents of James, often referred to a jazz singer for the hip-hop generation. James has toured the world and received international applause since releasing his debut album in 2008.
James will open the finale concert at JazzFest this year. The night will conclude with a performance by Common, an Academy Award, Golden Globe, Emmy and Grammy-winning musician and actor.
Tickets to see the show featuring Common and James range from $35 to $90 and can be purchased through the Playhouse Square Box Office at 216-241-6000 or www.playhousesquare.org. It is one of eight ticketed concerts at the 39th annual festival.
Visit www.tri-cjazzfest.com for a full list of concerts as well as information on free events and activities during the festival.
Tri-C JazzFest Cleveland is presented by KeyBank and made possible by Cuyahoga Community College, the National Endowment for the Arts, the Ohio Arts Council, Strassman Insurance Services Inc. and a growing list of donors and members.
June 19, 2018
John Horton, 216-987-4281 or john.horton@tri-c.edu