Joe Pavlick: A Tri-C High Tech Academy Success Story
Program provided a foundation for a career in engineering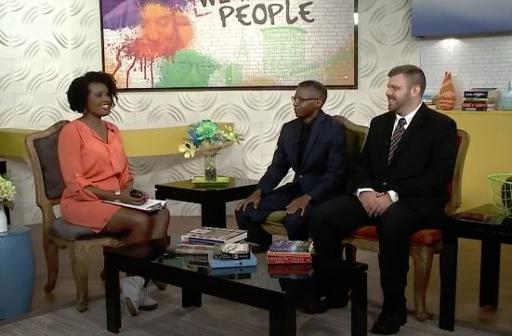 Joe Pavlick's path to becoming a civil engineer began in the High Tech Academy program at Cuyahoga Community College (Tri-C®).
The program — a partnership between Tri-C and the Cleveland Metropolitan School District — readies teens for technological careers. Pavlick learned about the opportunity during his freshman year at James Ford Rhodes High School.
"I saw all the things they were doing and saw that this program could really help me achieve and get me up to that next level," Pavlick said.
Pavlick attended Tri-C through High Tech Academy during his final three years in high school. The courses provided an academic foundation that led to bachelor's and master's degrees in engineering from Cleveland State University.
He currently works as an engineer at Cleveland-based R2O Consulting, where he specializes in water resources engineering. He often consults on projects with the Northeast Ohio Regional Sewer District.
Pavlick shared his story during a recent visit to WKYC's We The People show. He was joined by Kenneth D. Hale, director of access and community engagement at Tri-C.
"I credit a lot of my success to what was introduced through (High Tech Academy)," Pavlick told host Tiffany Tarpley.
The full interview is available on the station's website.
September 24, 2018
John Horton, 216-987-4281 john.horton@tri-c.edu