JazzFest All-Stars Featured on 'Applause Performances'
Quartet of musicians highlighted in hourlong interview, performance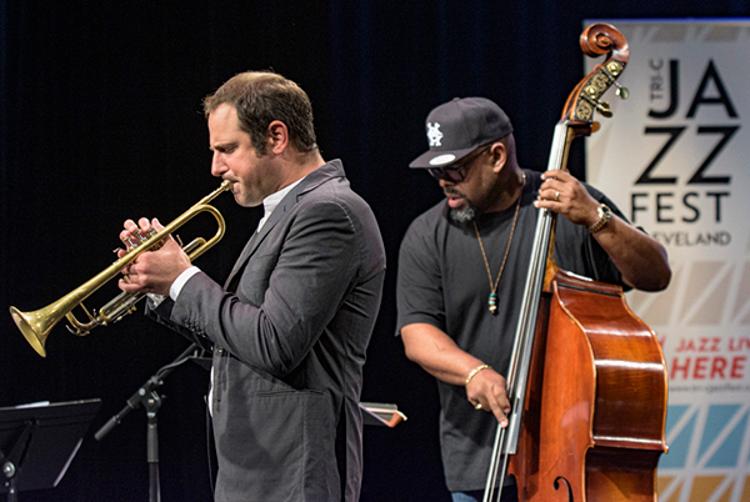 With Tri-C JazzFest Cleveland less than two months away, regional attention is starting to return to local jazz music.

Four local jazz musicians with longtime ties to JazzFest performed together and chatted about their experiences in the music world during a recent edition of WCPN/ideastream's Applause Performances.

Trumpeter Dominick Farinacci, drummer Jerome Jennings, guitarist Dan Wilson and bassist Christian McBride participated in the hourlong livestream, recorded at the Idea Center at Playhouse Square.

Click here to view the full program.

Following the performance, which reached an international audience of more than 15,000, Jennings and McBride hosted a master class for JazzFest Academy students.

Tri-C JazzFest Cleveland, presented by KeyBank, will take place Sept. 11 and 12 at Cain Park in Cleveland Heights. A full performance schedule is available at tri-cjazzfest.com. Visit ticketmaster.com or call 216-371-3000 to purchase tickets.
July 15, 2021
Erik Cassano, 216-987-3577 or erik.cassano@tri-c.edu