Jazz Journalists Association Honors Tri-C JazzFest Director
Terri Pontremoli recognized for her musical impact in Northeast Ohio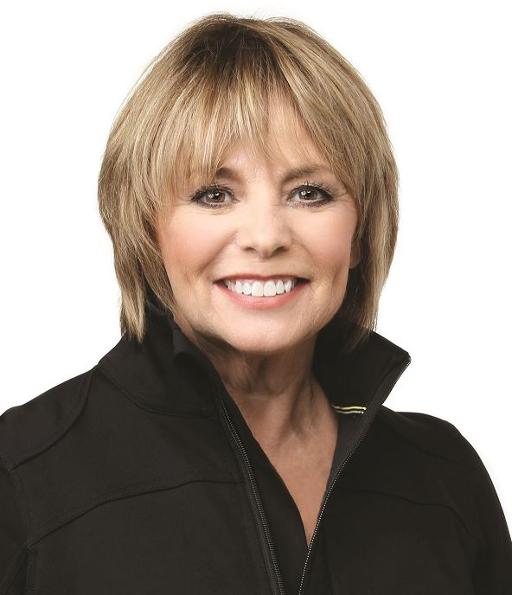 Terri Pontremoli stands among the nation's "Jazz Heroes" for her tireless devotion to the musical genre and impactful work with Tri-C JazzFest at Cuyahoga Community College (Tri-C®).
The Jazz Journalists Association selected Pontremoli as one of 27 honorees for its 2020 Jazz Heroes class. The organization defines those recognized as "activists, advocates, altruists, aiders and abettors of jazz." Each was nominated from within their community.
Pontremoli has led Tri-C JazzFest as it transitioned from a spring series of performances into a year-round celebration culminating with the end-of-June festival now regarded as a destination event. More than 25,000 music lovers attended last year's 40th anniversary festival.
In a profile posted to the Jazz Journalists Association website, Pontremoli was described as a stabilizing force on the local jazz scene.
Her reputation, though, extends beyond Northeast Ohio.
"Terri Pontremoli has long been one of the country's leading jazz festival producers — a woman of impeccable personal integrity, who understands that high artistic standards, creative programming, robust education programs and community partnerships all play key roles in creating sustainable festivals," said Mark Stryker, an award-winning arts reporter from Detroit.
Pontremoli first worked with Tri-C JazzFest from 1990 to 2004. She then served as executive and artistic director of Detroit Jazz Fest before returning to Cleveland and Tri-C's Creative Arts Center of Excellence in 2012.
Tri-C JazzFest is rooted in a mission to educate and nurture the future of jazz. Events throughout the year connect students of all ages with performers who bring the art form to life. Many of the programs are free to expand community access to the performing arts.
Pontremoli has raised more than $6 million for jazz in Northeast Ohio over the years, winning prestigious national grants for programming and events.
With formal training and an early career as a classical violinist, Pontremoli grew up with an abiding love for the Great American Songbook and the music of Miles Davis, John Coltrane and Duke Ellington.
She quickly found herself seduced by the spontaneity and freedom of jazz. She has dedicated her career to a fierce advocacy for the musical genre to ensure its place in America's cultural landscape.
A public presentation of Pontremoli's Jazz Hero award will take place at a later date given current restrictions on group gatherings due to the COVID-19 outbreak.
The Jazz Journalists Association in a nonprofit professional organization of writers, photographers, videographers, broadcasters and new media activists who cover jazz. This year's Jazz Hero honorees come from 23 cities.
April 09, 2020
John Horton, 216-987-4281 john.horton@tri-c.edu