In Memory: Scholarship Drive Honors Police Academy Associate Commander
Nearly $5,000 has been raised for the Erwin Eberhardt Memorial Scholarship Fund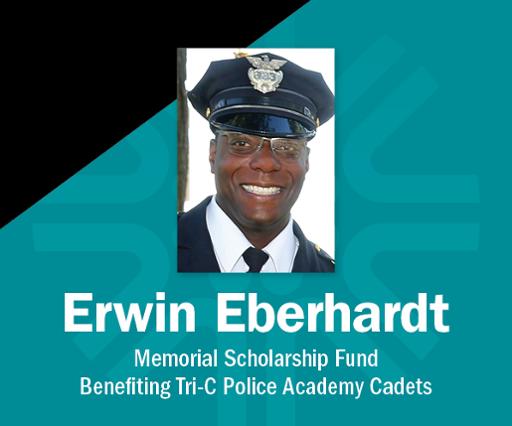 Erwin Eberhardt's guiding influence on Cuyahoga Community College (Tri-C®) Police Academy cadets will continue even after the associate commander's sudden death last month. 
A 2018 Police Academy graduate ­Taylor Kozlowski launched a fundraising drive to create scholarships in memory of Eberhardt. As of March 1, nearly $5,000 has been raised via donations and T-shirt sales. 
Money raised will go to the Cuyahoga Community College Foundation to be awarded to future Police Academy cadets. (Click here for Kozlowski's fundraiser. Donations can also be made directly to the Foundation by clicking here.) 
Eberhardt served as associate commander of the Police Academy, where he had been a part-time instructor since 2009 training the next generation of law enforcement officers. 
"He has made such a great impact on so many lives," Kozlowski wrote on the fundraising page. "It was his lifelong goal to help young academy cadets achieve their goals and prepare them for police work." 
Eberhardt brought 30 years of experience with the Cleveland Police Department into Tri-C's classrooms. He took great pride in sharing real-world examples of life as a first responder while teaching cadets how to balance the many roles and responsibilities of the job.
March 02, 2021
John Horton, 216-987-4281 john.horton@tri-c.edu