In Memory of David Wilder: Tri-C Gallery West Opens Exhibit Featuring Work of Beloved Instructor
Drawings and paintings will be sold to raise money for scholarship in his name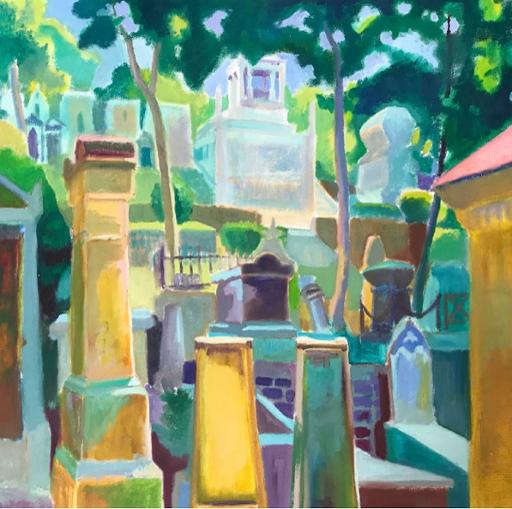 Cuyahoga Community College (Tri-C®) will present a retrospective of artworks created by the late David Wilder, a former adjunct instructor of art, during a two-month exhibit at Western Campus.
Drawing and paintings by Wilder — who was killed in a drive-by shooting in Cleveland in March 2017 — will be on sale throughout the show to raise money for a scholarship created in his memory.
The exhibit opens Monday, Dec. 3, at Gallery West, located on the second floor of the campus library. Gallery hours are 8 a.m. to 8 p.m. Monday through Thursday and 9 a.m. to 2 p.m. Friday and Saturday.
An opening reception will be held 5-7 p.m. Wednesday, Dec. 5. The exhibit is titled David Wilder Retrospective.
Hundreds of pieces created by Wilder will be for sale, beginning at $25. The artwork spans his creative career, from sketches done during his teen years to figure drawings in the decades since.
Purchased artwork will be available after the exhibit's closing reception Wednesday, Feb. 13.
"David was beloved by his students for his caring and compassionate teaching style," said Stephanie Craig, an assistant professor of art at Tri-C. "His commitment to art and education will live on through the scholarship being created in his memory."
The David Wilder Scholarship will be overseen by the Cuyahoga Community College Foundation. Donations to the scholarship can be made at www.tri-c.edu/donate or by calling 216-987-4868.
Wilder taught at Tri-C, Cleveland State University and John Carroll University. The 61-year-old died after being caught in the crossfire of a shootout on Cleveland's East Side. Three men received life sentences for the killing.
For more information on the exhibit, call 216-987-5322 or visit www.tri-c.edu/gallerywest. Free parking is available at Western Campus, located at 11000 Pleasant Valley Road in Parma.
November 29, 2018
John Horton, 216-987-4281 john.horton@tri-c.edu