How Will the COVID-19 Response Affect Community College Students?
Tri-C's Mary Hovanec weighs in on the issue for online story by EdSurge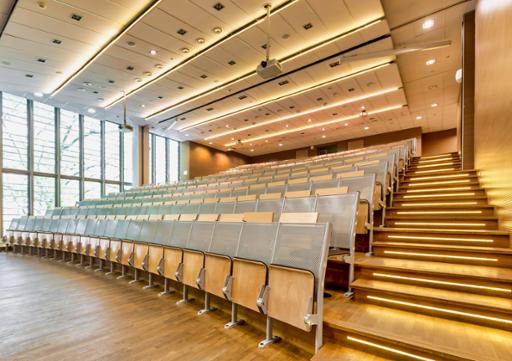 Efforts to slow the spread of the coronavirus (COVID-19) upended classes at community colleges across the nation this month, stoking worries about the academic progress of millions of students.
A recent story posted by EdSurge examined the issue while talking to educational experts such as Mary Hovanec of Cuyahoga Community College (Tri-C®). The article focused on four areas of concern:
possible disruptions to student academic progress
delays in the training of health care workers
problems meeting students' basic needs
worries about a looming recession
Hovanec talked about the crisis increasing burdens for students already balancing schoolwork with other responsibilities, such as jobs and family. Access to technology is also a problem faced by many.
Despite the obstacles, though, Hovanec remained optimistic about Tri-C and other community colleges fulfilling their mission. She noted how instructors and staff members are working to connect with students to offer help.
"What has struck me today is the observation of my colleagues, faculty, staff and administrators who have exhibited real compassion and resiliency," Hovanec said. "It is really all hands on deck at this time."
Click here to read the full story. EdSurge is a news organization dedicated to education and technology.
March 27, 2020
John Horton, 216-987-4281 john.horton@tri-c.edu