Honoring Those Who Served: Tri-C Sets Veterans Day Observances
Programs scheduled at four campuses beginning Nov. 7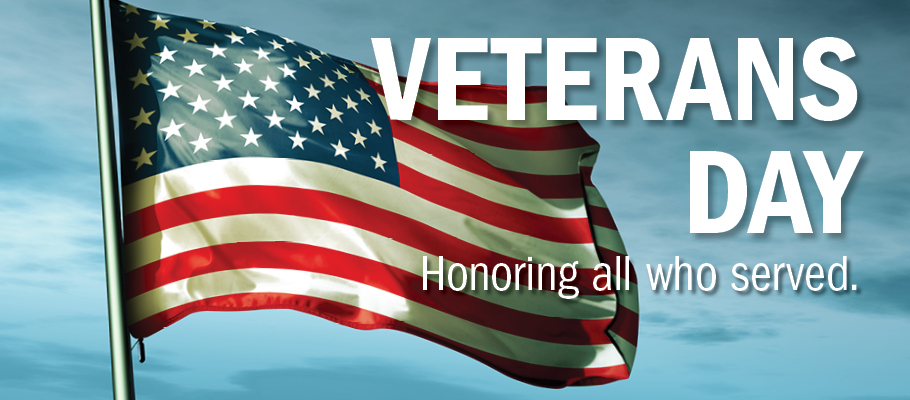 Cuyahoga Community College (Tri-C®) will honor the courageous men and women who served in the nation's military during Veterans Day reflections and remembrances at its four campuses.
"Veterans Day provides an opportunity to pay tribute to the brave men and women who have defended this nation," said Rick DeChant, executive director of the College's Veterans Initiative. "The peace we enjoy is because of those who served."
Observances are scheduled for:
11 a.m. Thursday, Nov. 7, at Metropolitan Campus, 2900 Community College Ave. in Cleveland
The program will include a talk by retired U.S. Army Lt. Col. Joan Sweeny Dent, who oversees veterans programs at Metro Campus.
11 a.m. Friday, Nov. 8, at Western Campus, 11000 Pleasant Valley Road in Parma
The program will include presentations by Tony Kessler, commander of American Legion Post 572 in Parma, and Tri-C's James Banks, director of the Crile Archive Center for History Education.
11 a.m. Friday, Nov. 8, at Westshore Campus, 31001 Clemens Road in Westlake
The program will include a talk by Kelly Hunt, a U.S. Army veteran who served tours in Afghanistan as both a soldier and a diplomat during Operation Enduring Freedom. She was severely wounded in a suicide bomber attack during her second tour.
10 a.m. Tuesday, Nov. 12, at Eastern Campus, 4250 Richmond Road in Highland Hills
A panel discussion featuring three veterans — Tri-C students Derek Hughes and Idanies Roney, as well as Challie Kelley, an employee at the College. They will talk about their service and transition back to civilian life.
Tri-C serves thousands of Northeast Ohio veterans every year through its Veterans Initiative. For more information on programs and services, visit www.tri-c.edu/veterans.
October 30, 2019
John Horton, 216-987-4281 john.horton@tri-c.edu