'Help is Here' App is a Mental Wellness Resource for Tri-C Community
Launched this summer, app connects users with mental health and suicide prevention support services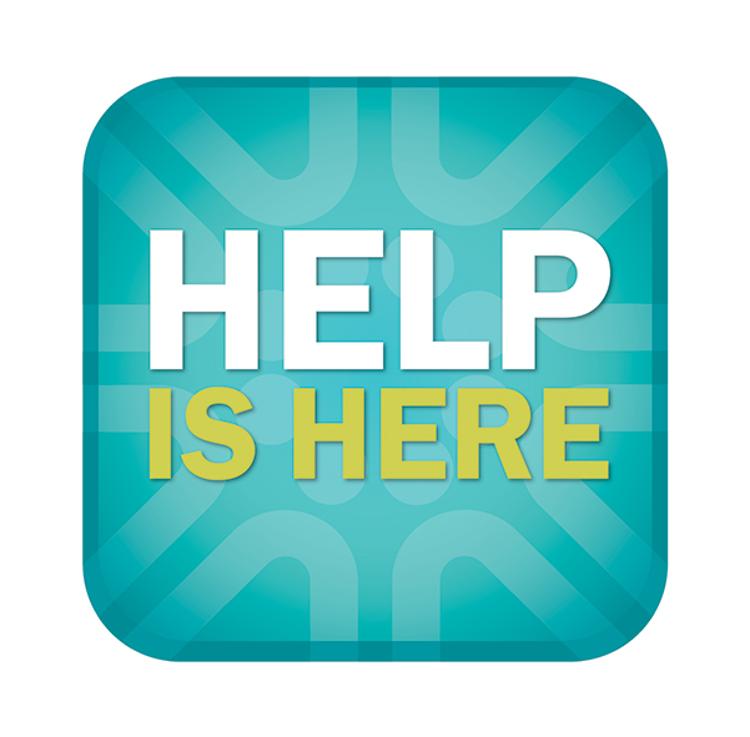 The students, faculty and staff of Cuyahoga Community College have a new lifeline for those struggling with mental health. It's as close as a tap of your smartphone screen.

The Help is Here app is now available via Apple's App Store and Google Play. Free to download, the app gives users immediate access to counseling via phone, text and online chat. Counseling resources are available for issues related to drug and alcohol addiction, anxiety, depression, suicide prevention, as well as resources specific to veterans and the LGBTQ+ community, among other areas.

The app's software platform was provided by Lakeland Community College, which had developed its own mental health app and offered to share its platform for the creation of a Tri-C app.

"We added our own content, specific to our users, with resources available throughout Cuyahoga County," said Kellee Ellis, a counselor and associate professor at Tri-C Westshore Campus, who helped coordinate the creation of the app.

Tri-C created the app in response to the nation's growing mental health crisis. According to recent statistics from Mental Health America, nearly one in five adults has a mental health-related condition, with 56 percent of those not receiving treatment.

More than eight percent of the nation's youth are battling severe depression, with 76 percent of those receiving inadequate treatment or no treatment at all.

The state of the nationwide mental health crisis is reflected in the national suicide rates, which rose in 49 states from 1996 to 2016, according to data from the Centers for Disease Control and Prevention. Ohio had the 18th-largest increase over that span — 36 percent.

Those with mental health problems are often stigmatized and ostracized. Sufferers downplay and mask their conditions for fear of being excluded or ridiculed. The Help is Here app attempts to remove social barriers to treatment by making access to help both easy and private.

However, Ellis said the app is not just designed for students in need of help. Faculty and staff — and the community at large — are also encouraged to utilize the app, both for themselves and to seek help for others.

"We'd like to see all faculty and staff have the app on their phones," she said. "We counsel students in our roles, so we're often the ones who might see signs of trouble. The app includes a section on what to say and do when you encounter someone who you suspect is in trouble or might harm themselves."

The app is part of the larger "Help is Here" suicide prevention and mental wellness program at the College. It's part of Tri-C's commitment to helping students overcome barriers to success both inside and outside the classroom.

"We strive to look at students holistically, not just academically," Ellis said. "We need to remember that students have lives away from school, and if they're having problems away from school, it's going to impact their success in the classroom. We want to make sure our students are taken care of no matter where they are, and hopefully this app is a step in that direction."

In addition to Lakeland Community College, the app was also developed in conjunction with the Ohio Suicide Prevention Foundation, with partial grant funding provided by the Substance Abuse and Mental Health Services Administration (SAMHSA).
August 27, 2018
Erik Cassano, 216-987-3577 or erik.cassano@tri-c.edu