Groundbreaking Ceremony Celebrates Tri-C's New Western Campus STEM Center
Jan. 24 event launches $34 million project to create needed lab and classroom space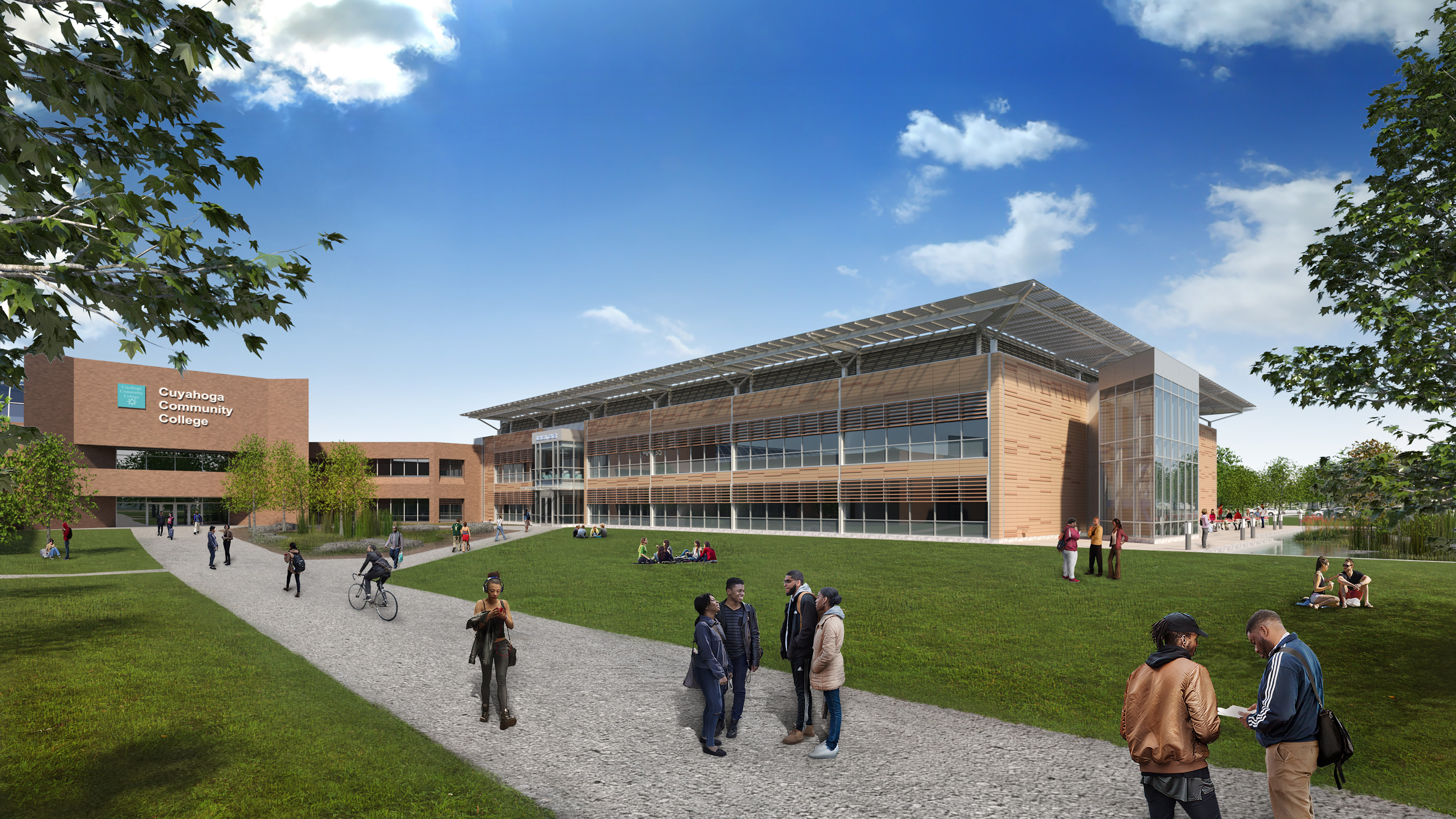 Cuyahoga Community College (Tri-C®) ushered in a new era in academic instruction and workforce training with a groundbreaking ceremony for its Western Campus STEM Center on Jan. 24.
The 60,000-square-foot building will house lab and classroom space for science, technology, engineering and mathematics (STEM) courses vital to the jobs of tomorrow. The new space will foster innovative and collaborative learning opportunities to expand educational experiences.
The $34 million project reflects College efforts to address the increased importance of STEM disciplines for graduates entering the workforce, Tri-C President Alex Johnson said.
"Whether a student earns an associate degree or a workforce credential, a strong STEM background is critical to future employment," Johnson said. "This building will provide the state-of-the-art resources and technology to build a foundation for success."
Construction of the STEM Center and related renovations on campus should be complete by fall 2019. The new building will be situated at the northeast corner of the main campus building, located at 11000 Pleasant Valley Road in Parma.
Voter approval of Tri-C's bond issue request in November made the project possible. Approval of Issue 61 raised $227.5 million for the College to create new instructional space, keep pace with changing technology and address decades of wear and tear on buildings.
"Passage of the bond issue represented an amazing commitment from our supporters and a demonstration of confidence in the institution," Johnson said. "This investment will ensure that Tri-C has the tools to offer productive learning environments that strengthen the workforce and economy of Northeast Ohio."
Other projects set to begin this year include:
Construction of a second building at Westshore Campus in Westlake.
Expansion of the Advanced Technology Training Center in Cleveland.
Construction of a mock village for scenario-based training at the Public Safety Training Center in Parma Heights.
Expansion of the Automotive Technology Center at Western Campus in Parma.
January 24, 2018
John Horton, 216-987-4281 john.horton@tri-c.edu