Grit and Faith Pay Off for Tri-C Grad
After service in the Army and Air Force, Eva Kelley is soaring into her next chapter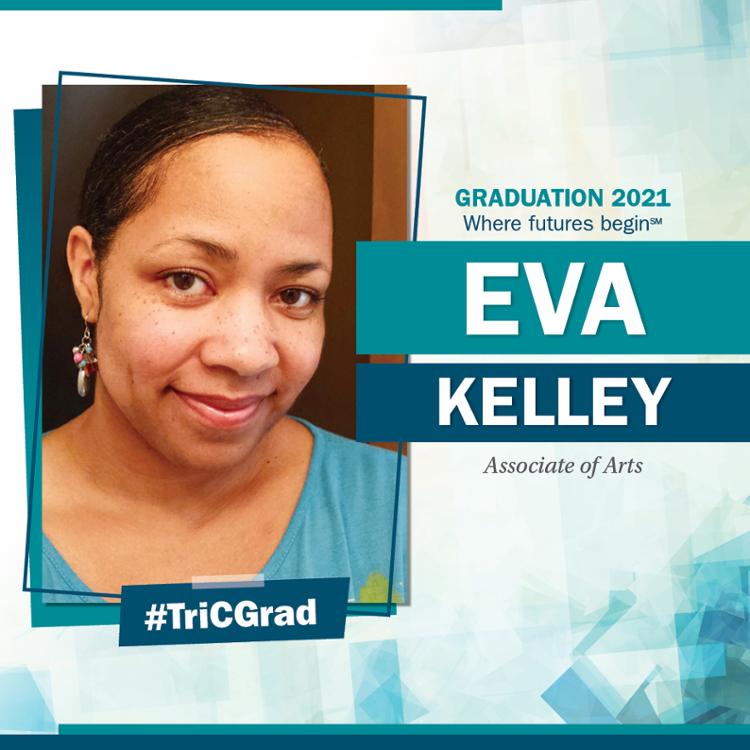 Eva Kelley has tackled a lot of things, including motherhood, Licensed Practical Nurse (LPN) certification and stints in both the Army and the Air Force. Soon, she'll add an associate degree from Cuyahoga Community College (Tri-C®)to the list.

The Euclid resident and mother of four will graduate with honors this spring.

Kelley joined the U.S. Army in 1987 and the U.S. Air Force in 2001. She speaks highly of her experiences in each branch, which afforded her the opportunity to travel, bond with her brothers and sisters in arms, and discover her passion for helping people.

She was a combat medic in the Army and a pararescue specialist in the Air Force. Because of those jobs and that experience, she decided to become an LPN after leaving the military.

She worked in the profession for more than 20 years. But when it began to take a toll on her body, Kelley started to think about a career change.

After getting divorced in 2012, she moved to Northeast Ohio. In 2015, she participated in Tri-C's Women in Transition (WIT) program.

"WIT really helped me," Kelley said. The program put the College on her radar. "I thought, when I go back to school, it's going to be at Tri-C."

And she did just that, enrolling at the Metropolitan Campus in fall 2019.

Kelley took part in Tri-C's Veterans Education Access Program (VEAP). She said the support and encouragement she received through VEAP contributed to her positive experience at the College.

"I'd never experienced that kind of support before," she said, adding that VEAP staff not only checked in on her periodically to monitor her progress, but also offered condolences and resources when she was grieving the loss of several loved ones during her Tri-C journey. 

Though she hasn't decided on a specific major yet, Kelley plans to continue her education and is leaning toward a degree in social work.

"I love people — all people," she said. "I want to help them in any way I can."

Also, as a domestic violence survivor, Kelley said she wasn't always able to stand up for herself. Now, she wants to be that "stand-up" person for others.

It's taken strength and hard work for her to get to this place.

"I had to learn to forgive myself," she said. "I had to learn my worth. Once I did, no one can do it [domestic violence] to me again. It's empowering to learn that I don't deserve to be treated that way."

Going back to school as an adult student and mother was a challenge for Kelley, but she is proud of her accomplishments and grateful for her Tri-C experience.

Her hard work and belief in herself paid off.

"I got in there and figured it out," she said.
Cuyahoga Community College will celebrate the academic achievements of its newest graduates during commencement, June 9 at Byers Field at Robert M. Boulton Stadium in Parma. Check our News and Events page leading up to the event as we highlight members of the Class of 2021.
June 02, 2021
Katie Khoury, 216-987-4808 or katie.khoury@tri-c.edu