From Mechanic to Doctor: Tri-C Assists Carl Allamby's Improbable Career Change
After decades working on cars, Allamby switched careers at 47, helping address the major shortage of black doctors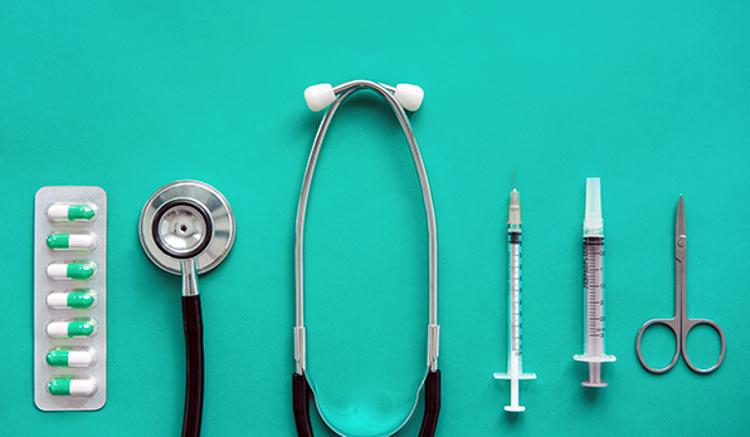 Most people wouldn't look under a car hood to find America's future doctors. But those people haven't met Carl Allamby.

For the past seven years, Allamby, 47, has been authoring one of the most unlikely career changes imaginable. After working in auto parts shops and service garages for nearly 30 years, the East Cleveland native is now a medical school graduate and emergency medicine resident at Cleveland Clinic Akron General.

Cuyahoga Community College played an integral role in helping Allamby make his improbable move.

As the owner of an auto service center and used car dealership, Allamby enrolled in college in his late 30s to study business. But a biology class at Ursuline College changed his entire outlook.

"After the first hour of class, I was like, 'This is what I want to do. I have to go into medicine.' It was like a light switched on," Allamby said in a recent cleveland.com feature.

After earning a business degree from Ursuline, Allamby enrolled at Tri-C to take basic courses in anatomy and physiology, chemistry, biology and microbiology. He gained a reputation as a standout student, receiving an A in almost every course.

Ormond Braithwaite, dean of STEM at Tri-C and Allamby's Chemistry II professor, was so impressed by Allamby's talent and work ethic that he gave him books and study materials from his own daughter, a recent medical school graduate.

"It was a steep climb, but he had the intellect," Braithwaite told cleveland.com.

Allamby moved on to Cleveland State University, and then to Northeast Ohio Medical University (NEOMED) in Rootstown, through the Partnerships for Urban Health — a program that seeks to provide career pathways for underrepresented minorities in the medical field.

The numbers bear out the need: When Allamby graduated from NEOMED, he joined a profession in which less than 6% of doctors are black. According to data from the Association of American Medical Colleges, the number of black males enrolling in medical schools nationwide declined slightly from 1978 to 2014 — and that number was low to begin with. In 1978, 542 black males matriculated at M.D.-granting institutions; 36 years later, the number had dropped to 515.
July 29, 2019
Erik Cassano, 216-987-3577 or erik.cassano@tri-c.edu